When you type "Cross Training" into a YouTube search, you''ll find videos of athletes who walk on their hands, struggle with a heavy barbell, do endless amounts of burpees, and reach the bottom of their mental and physical strength in competitions. You'll also find videos of people of all ages, including seniors and young children, enjoying a Cross Training lesson between bars, boxes and plates in a fun group setting. Although the videos are different at first glance, you'll see the same elements in all of them: real emotions, passion and joy. And that''s what Cross Training is all about: having fun, achieving your goals, and being the best version of yourself.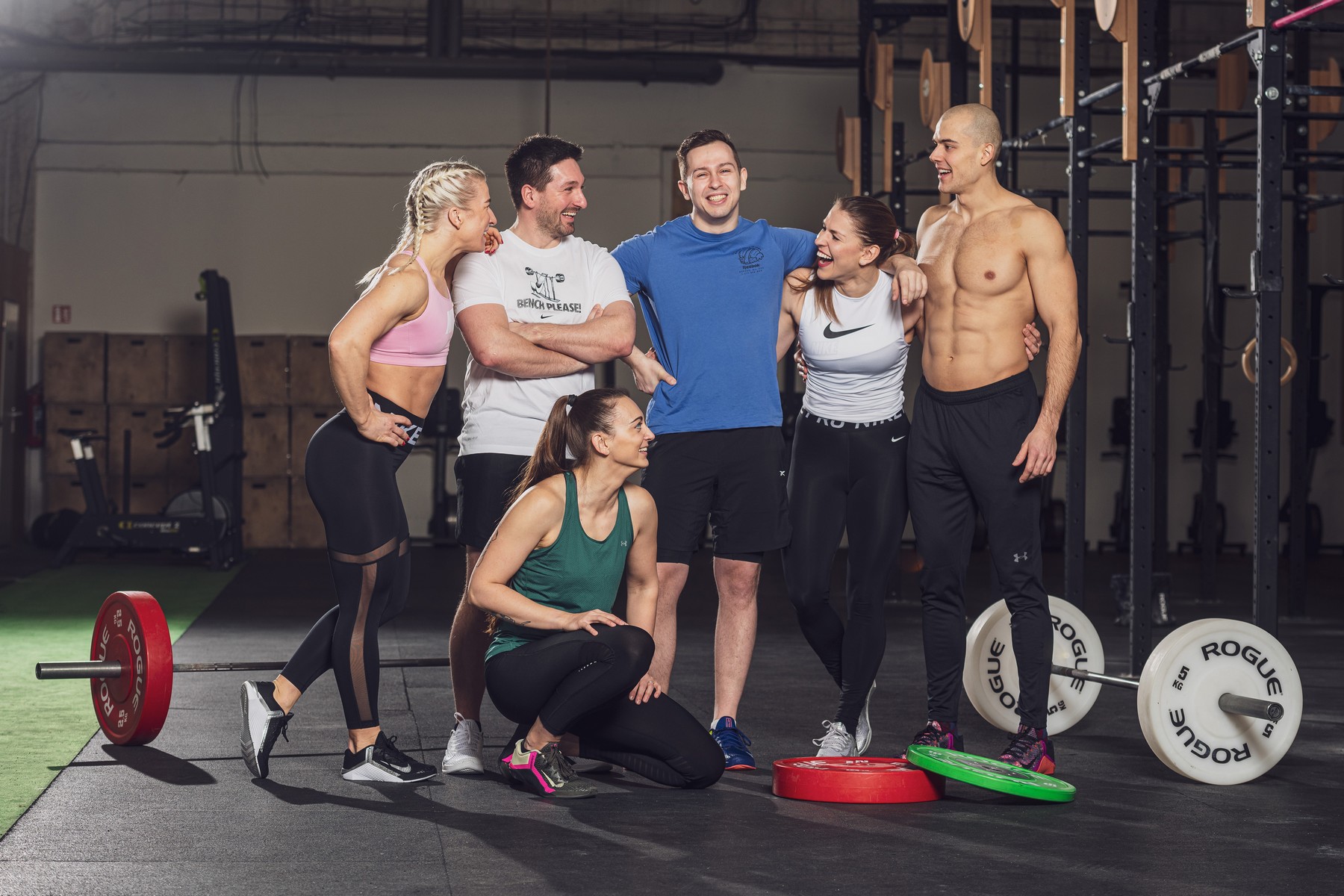 What is Cross Training?
Cross Training was originally created in the United States in the mid-1990s as a functional training that prepares the body for a versatile load. It combines elements of gymnastics, strength training, weightlifting, and athletics. Nowadays, it is a widespread way of training that develops speed, endurance, strength, explosiveness, and mental toughness. You could say, that it'll prepare you for a lot of tasks in everyday life.
Cross Training has its own World Championship, the Games. In many countries, you can also find various smaller regional races, which can be attended by anyone who has already trained and wants to compare their strengths with other passionate individuals, or just come to enjoy the incredible atmosphere of these events. Do you want to be part of this amazing community? Do you want to improve in all possible sports and push your boundaries? Here we go!
How to Start with Cross Training
Cross Training is all about community. We often hear from newcomers that they are afraid to come to the Cross Training lesson because they are afraid they won't fit in, or that they will be laughed at. From (not only) personal experience I can say that you'll experience team support and newcomer acceptance in the Cross Training community, like nowhere else. The motto of Cross Training is that REALLY anyone can do it. And anyone can!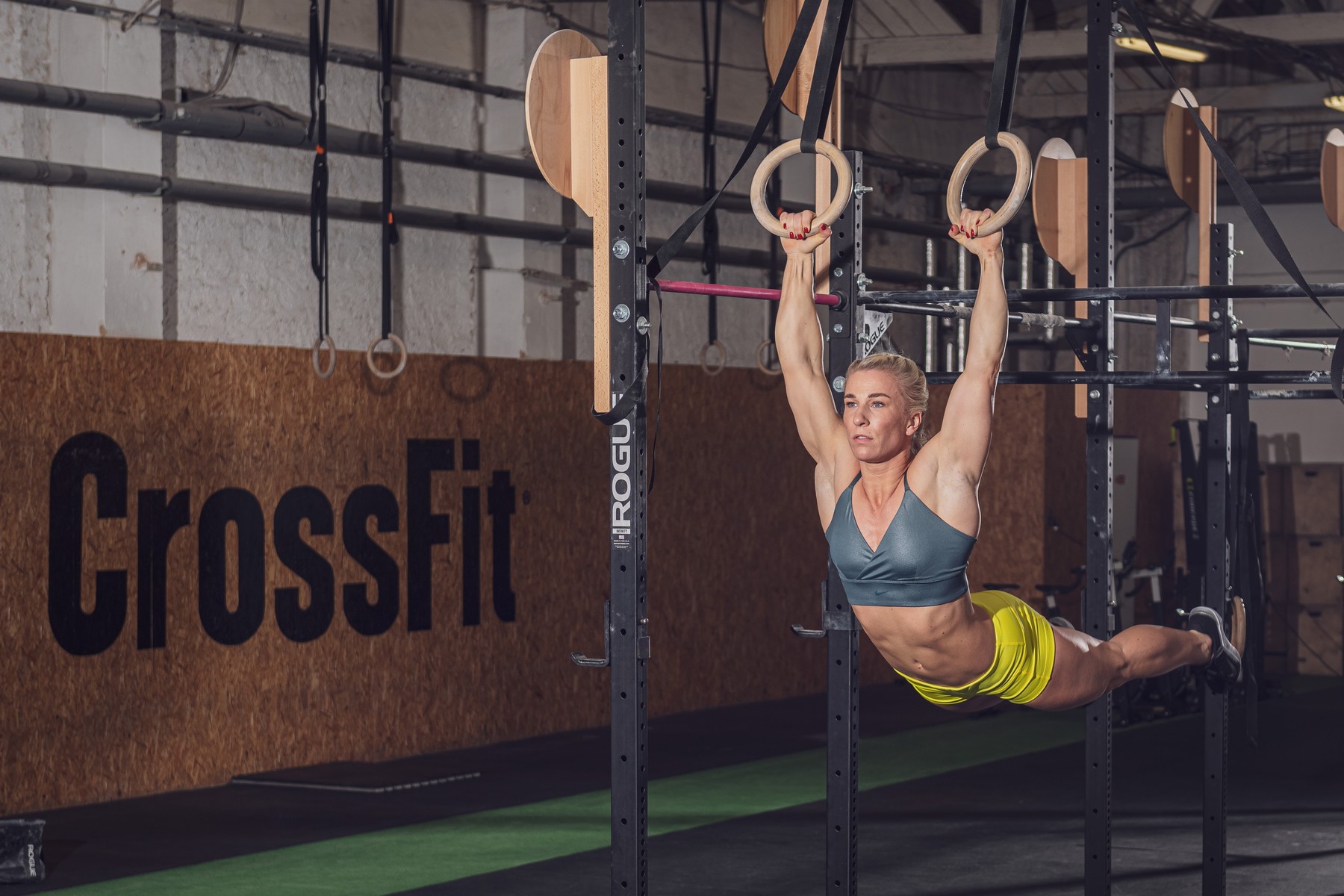 Cross Training for Beginners
Most of the certified Cross Training gyms offer OnRamp courses that a beginner must complete before being able to attend a full Cross Training lesson. This course focuses on the technique of all basic exercises (such as weightlifting, gymnastics, or kettlebell exercises) and on the gradual improvement of fitness (in preparation for more demanding workouts that await you later in Cross Training lessons). The training takes place in a smaller group of people, where the coach individually pays attention to each and thoroughly hones the technique of performing each exercise. Many gyms also offer an individual training option, with just you and your coach. You can''t go to a lesson without taking an OnRamp course. Even if you think you are an experienced exerciser, it is good to go through all the lessons, because a lot of movements are unique to Cross Training and it's necessary to master their technique to prevent injury.
Cross Training Lessons
Once you have completed the beginner's course, you can take full Cross Training lessons. Each lesson begins with general warm-up, mobility, specific warm-up for the individual elements that'll be in the training (weightlifting warm-up, mobility for squats, etc.). The main content of the lesson then consists of skills & practise (gymnastic skills), strength training (such as squatting), and especially conditioning (these are called WOD: workout of the day). WOD is often for time, number of rounds or repetitions. You can imagine it as a circuit training. You'll be acquainted with abbreviations such as DU (double unders), C&J (clean and jerk), T2B (toes to bar), HSPU (headstand push-up), OHS (overhead squat). You'll learn with lots of tools and utensils and most importantly, you will train with a bunch of great people, where you can compete with each other for the best time, the largest number of repetitions, etc.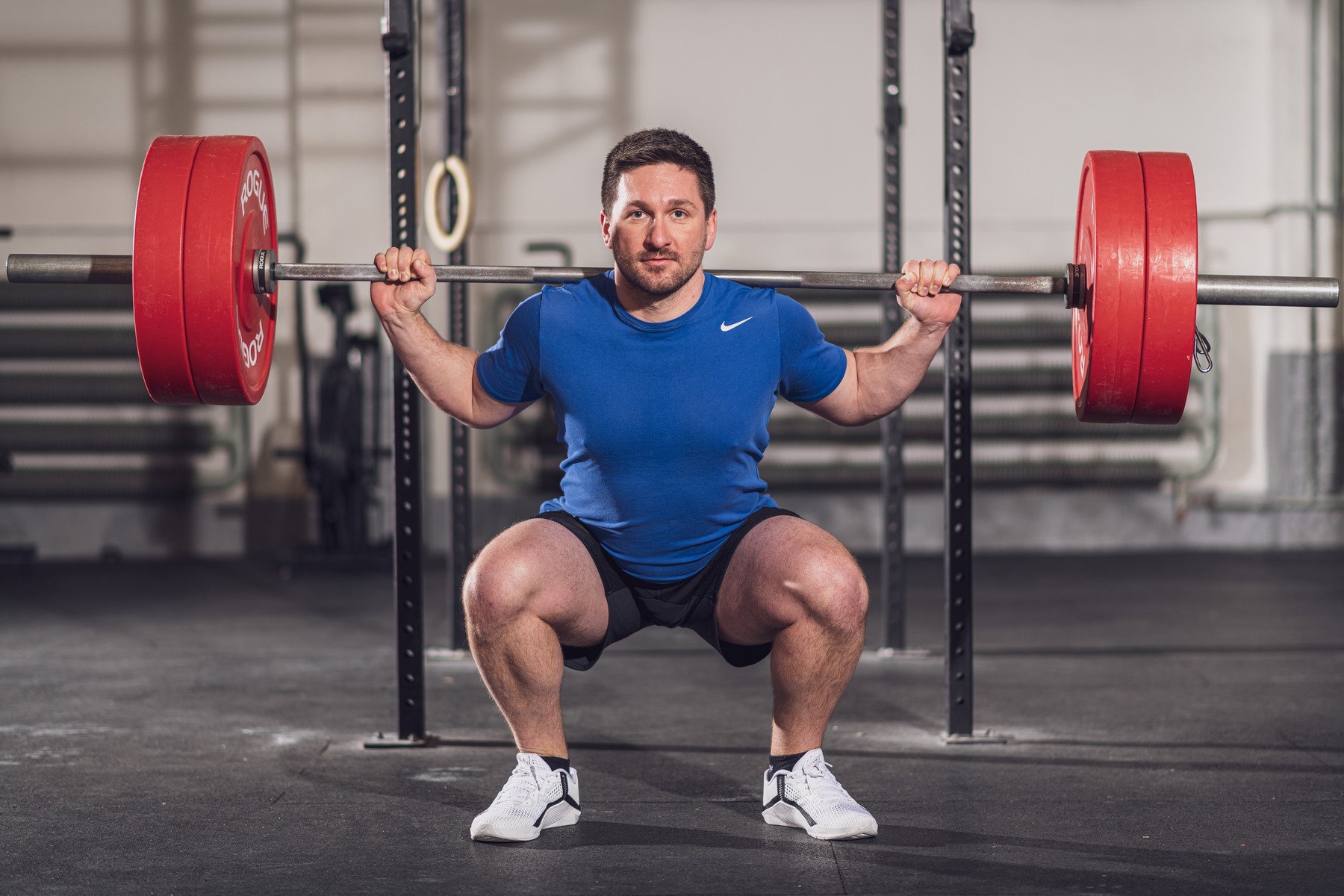 Weightlifting Lessons and Gymnastics Lessons
If you are interested in developing your skills and improving, it is good to include weightlifting and gymnastics lessons in addition to the classic lessons, where you can focus more on the technique and execution of individual exercises.
In the weightlifting lesson, you will learn snatch, clean & jerk, and lots of additional exercises to help you be stronger and more dynamic.
In the gymnastics lesson, you will discover the secrets of walking on your hands, handstand push-ups, tricks on a horizontal bar, or, for example, a pistol squat.
Exercises for Individual Training or Cross Training at Home
Since Cross Training is full of bodyweight exercises, it's possible to train at home or outdoors. This is great news for days that you can't make it to the gym.
For home Cross Training, we recommend the woddrive.com website, where you can search for various assembled workouts, depending on whether you want to train only with your own weight, or you have a kettlebell and other equipment at your disposal.
If you visit an Open Gym (which in the world of Cross Training means not going to a lesson, but simply exercising in the gym yourself), we recommend having a plan compiled by a certified Cross Training Coach. It'll make sense and will help you build your strengths and strengthen your weaknesses.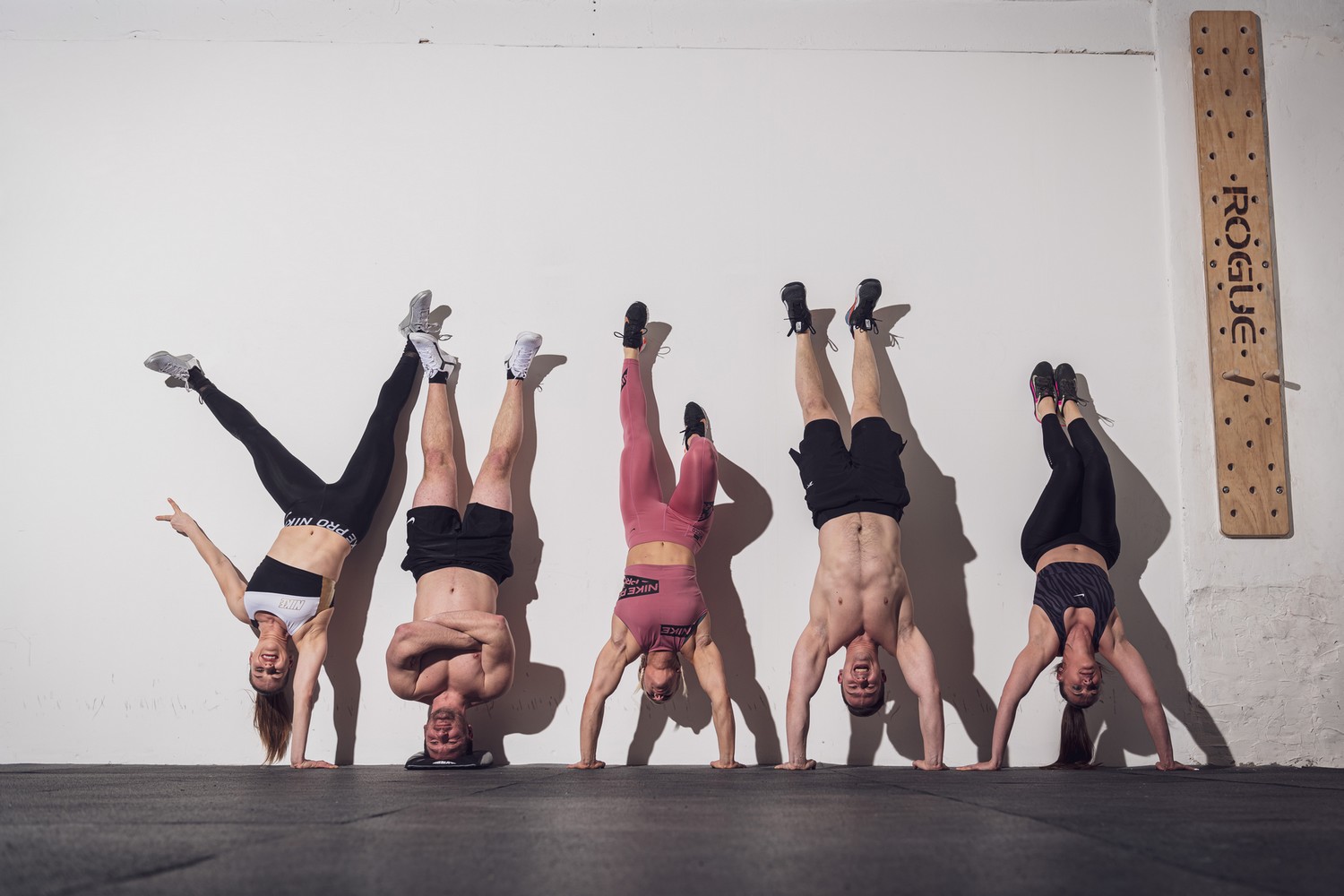 Cross Training Shoes and Clothes
As a beginner, you don't need any special equipment. Put on what you feel comfortable in and any fitness shoe. When Cross Training becomes your passion, you'll gradually equip yourself with the best.
Best Cross Training shoes are collections Reebok Nano and Nike Metcon. You can wear whatever you want: men's t-shirts with inscriptions and sports shorts, women's loose tank tops and FLEO shorts or Nike Pro leggings.
Cross Training Equipment
You can borrow all the necessary equipment directly from the gym. It is good to buy your own skipping rope and a foam roller or a ball for massaging stiff points.
Cross Training and Diet
Like any sport, even Cross Training goes hand in hand with the right diet. Without proper nutrition, there can't be 100% performance. Eat real unprocessed food, pay attention to balance and sufficient macronutrients. You can follow the Cross Training motto: "Eat meat and vegetables, nuts and seeds, some fruit, little starch, and no sugar. Keep intake to levels that will support exercise but not body fat."
Want to know more about Cross Training? Read our article 5 Questions of new Cross Training freak.