It All Starts with Surface
Backache is quite unpleasant during exercise, right? An exercise or yoga mat may invite and even motivate you to start doing exercise. For us, the stylish and highly functional mats by Manduka are simply the best.
Room Makeover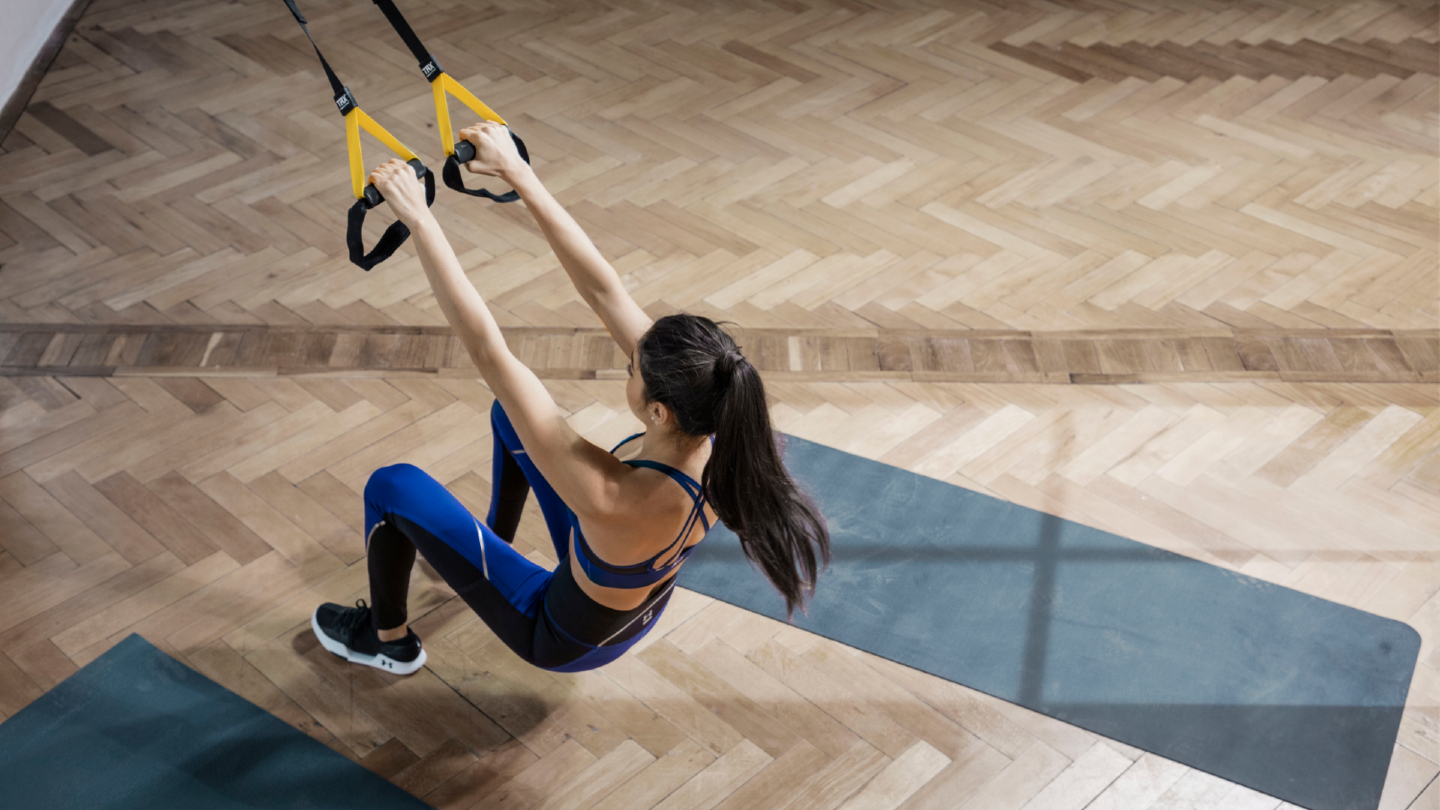 Next, the equipment you can buy to use at home is so great that you won't miss your gym at all. Bosu balls, skipping ropes, suspension training systems, balls, kettlebells, dumbbells, booty bands, and other equipment by Power System are available to push your in-home training to the next level.
What to Wear in Your Living Room
This may sound funny to say, but it turns out that what we wear can substantially improve our productivity, motivation, as well as mood. These days when you spend 90 % of your time at home, it's easy to have the pyjamas on the whole day while having breakfast, cuddling with the cat, going through several business calls, and then trying to do some handstands and squats.
There may be something about getting dressed up for special events. Mentally, putting such clothes on helps you step into that mindset and do the activities you do most often when wearing them. That's why we'd like to gear you up for both training at home and easy everyday activities.
Pyjamas are totally ok, no question about it. But we like comfortable, universal-yet-stylish clothes a bit more. Clothes you can have on without having to hide behind the door when your food delivery arrives.
Stay Positive
What a cliché, right? But it's true – staying strong mentally is fundamental for overcoming hard times. It's good to make use of this time to learn new things or get back to those ancient dreams you haven't had time for in years.
What's important is to keep your days organized, at least partially, and to maintain some daily routine. That's why it's good to do the activities you're used to doing in order to minimize the shock and not feel that you aren't restricted from doing just about anything. It may not feel the same at all, but it is definitely going to make you feel better. Here are some examples:
Exercise – sure thing, you can do some exercising at home. You just may have to buy some equipment, but the best thing is to invest into some basic things that will make you feel like you're almost in your favourite gym. Also, follow a quality and healthy diet, so you have the power to do all this.
Café/tea rooms – no, there's no such thing as getting together with people at these pleasant places, but you can always buy your favourite tea or coffee and have a moment for yourself at home.
Wellness – that's right, you can relax and enjoy some wellness these days as well! It's about doing the best with what you have available. Face and hair masks are pretty cool, and a mani-pedi at home or meditating may even be absolutely necessary for some. Almost anything you were used to enjoying can be done in your own DIY way.
Time to connect with people – try to stay in touch at least online and definitely call your loved ones.
Autorka: Nikola Zvrškovcová