Outdoors Winter Training
Frosty temperatures, dry, gloom - do not underestimate winter conditions. As the saying goes, it's better to be prepared than surprised and shivering. The right clothes for winter training will ensure:
COMFORT DURING THE ENTIRE TRAINING
AVOID INJURIES AND JOINT PAIN
FROST BITE WILL NOT HAVE A CHANCE
Learn what clothes to choose and how to combine them!
Upper Body
In temperatures around freezing, follow the golden rule - LAYERS!
Base layer = functional long-sleeved t-shirt = kicks away sweat and keeps you warm
Interlayer = choose a sports sweatshirt, fleece is ideal, that kicks away sweat and keeps you warm without overheating
Upper layer = windbreaker or waterproof jacket - it's light and breathable and protects you from wind and rain at the same time
Lower Half Of the Body
Long insulated leggings - insulated leggings fit like a glove, kick away sweat, keep feet warm and at the same time let skin breathe and look good. Ideal brand!
Sports socks or stockings - keeping your ankles warm = extremely important! Forget exposed ankles and put on sports socks. This will prevent possible injuries and discomfort due to stiff tendons.
Shoes - shoes adapt to the sport or terrain in which you move. In winter, there is a high probability of ice and wetness, so choose those with a thicker sole, which will not slip and betray you on ice. Trail shoes, for example, are a great choice!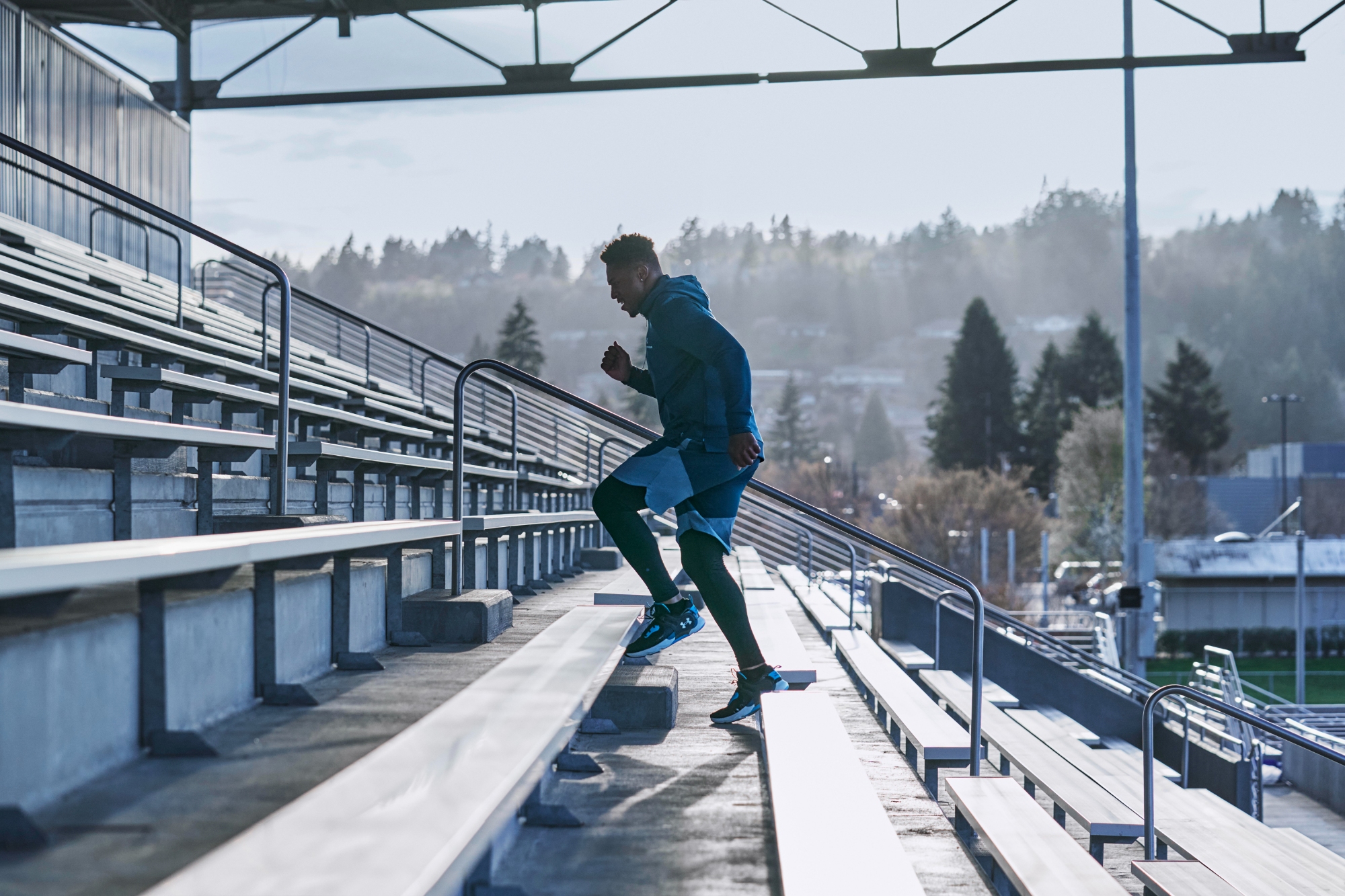 Underwear
Leggings, jacket, sweatshirt ... you have everything figured out - do you wear lace panties or favorite boxers for training? Normal underwear is not suitable for physical activity. Not only does it strangle and cause bruises on the skin, but it also does not ventilate enough and does not wick sweat away from intimate places that are very sensitive to moisture. Training underwear will give you much more comfort, will not rub and will fit like a second skin.
Accessories
In winter, supplements play a big role in how you will feel during training and how well you lead the training. Therefore, don't forget these winter necessities:
Hat, headband - A lot of heat escapes through the head and frozen ears are not pleasant so choose a headband or a hat to protect your ears and keep your head warm.
Neckerchief - Not only does breathing become uncomfortable while exercising with a bare neck, it can cause health problems such as a cold or a feeling of cold air in your lungs. So, don't forget the neckerchief.
Gloves - Working out with frozen hands doesn't work. Protect your palms with breathable gloves in the winter. Even if you warm up with the movement, do not take them off. The limbs at the optimal temperature ensure the optimal feeling throughout the rest of the body.
Headlamp - Dry weather, gloom, darkness and lower visibility - typical winter conditions. Therefore, take a headlamp with you and pay attention to your safety and others'.
Indoors Winter Training
You should also wear something extra in the winter for fitness training or any sport inside. With the arrival of lower temperatures, the body is more susceptible, so choose these pieces:
T-shirt and leggings, men's leggings with shorts - all large joints (shoulders, knees, hips) should be kept warm
Sweatshirt or sweatpants - for warming up before the body reaches the optimal temperature + for stretching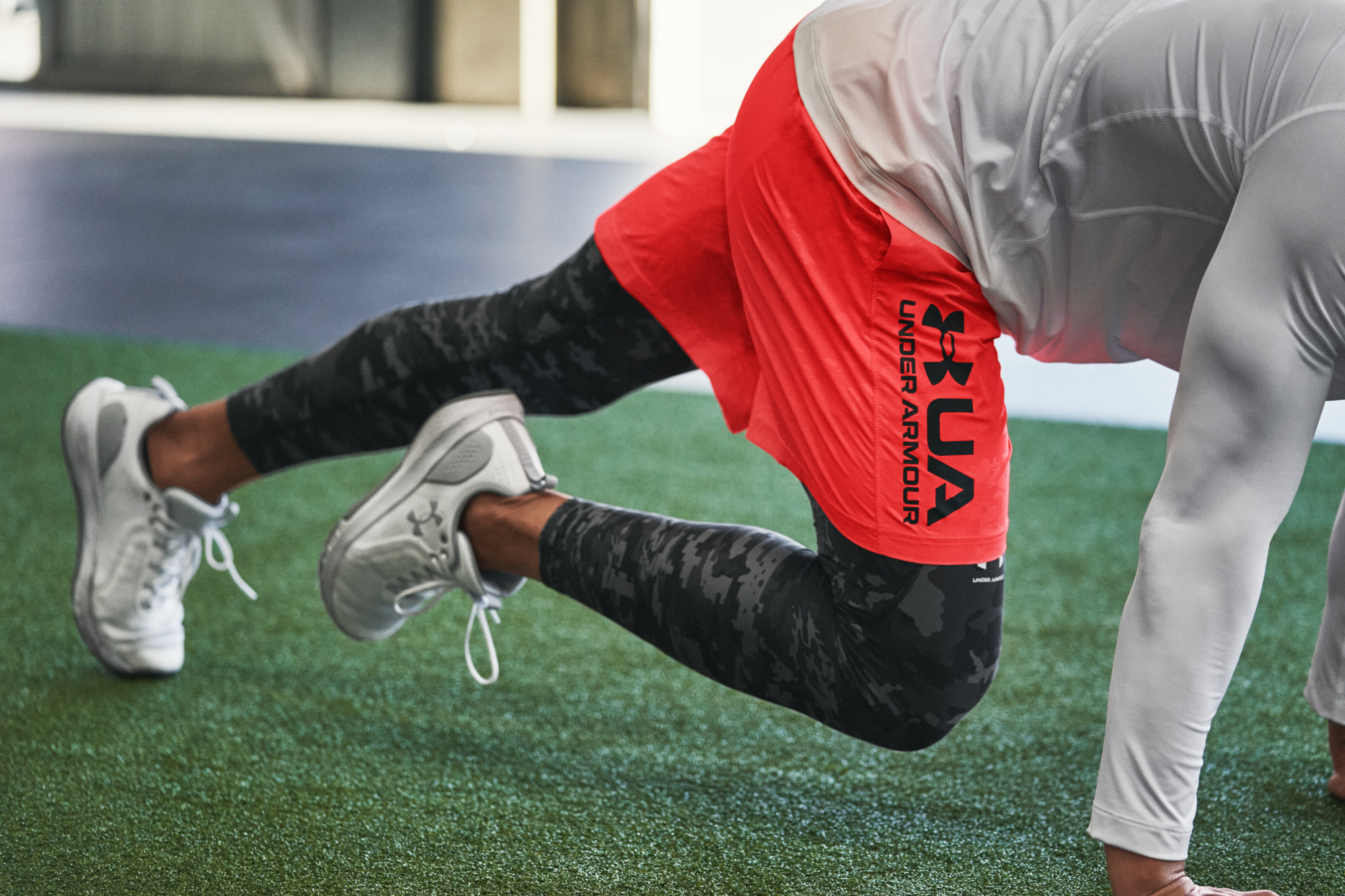 Don't forget to warm up
Whether you go train outside or at the gym, clothing alone is not enough. Before training, the body needs to be warmed up properly to prepare for exercise. How to do it?
Spend at least ten minutes warming up and mobilizing all the big joints - before a stronger, more intense or dynamic workout, you need to feel comfortable and not feel any limited range in joints.
After training, it is ideal to walk home/ jog at a light pace and stretch or roll for at least 5 minutes in the comfort of your home.

Get warm and dry as soon as possible - after training, take a shower and dry quickly! The sweaty body after exercise is prone to colds.
You already know the tips and advice on which clothes to choose for winter training. Dress properly, warm up your body and work hard all year round!
Because exercise is a joy in these products: