Meet the Nike Air Zoom SuperRep
The Nike Air Zoom SuperRep is designed for circuit training, HIIT and other fast-paced exercise.
Zoom Air cushioning in the forefoot combines with a wide, stable heel to keep you moving and lifting comfortably.

Bounce That Counts
Every time you land, powerful Air Zoom cushions absorb your energy and shoot it right back—springing you into your next move. And because Air cushioning is built to last, it keeps giving back, rep after rep after rep.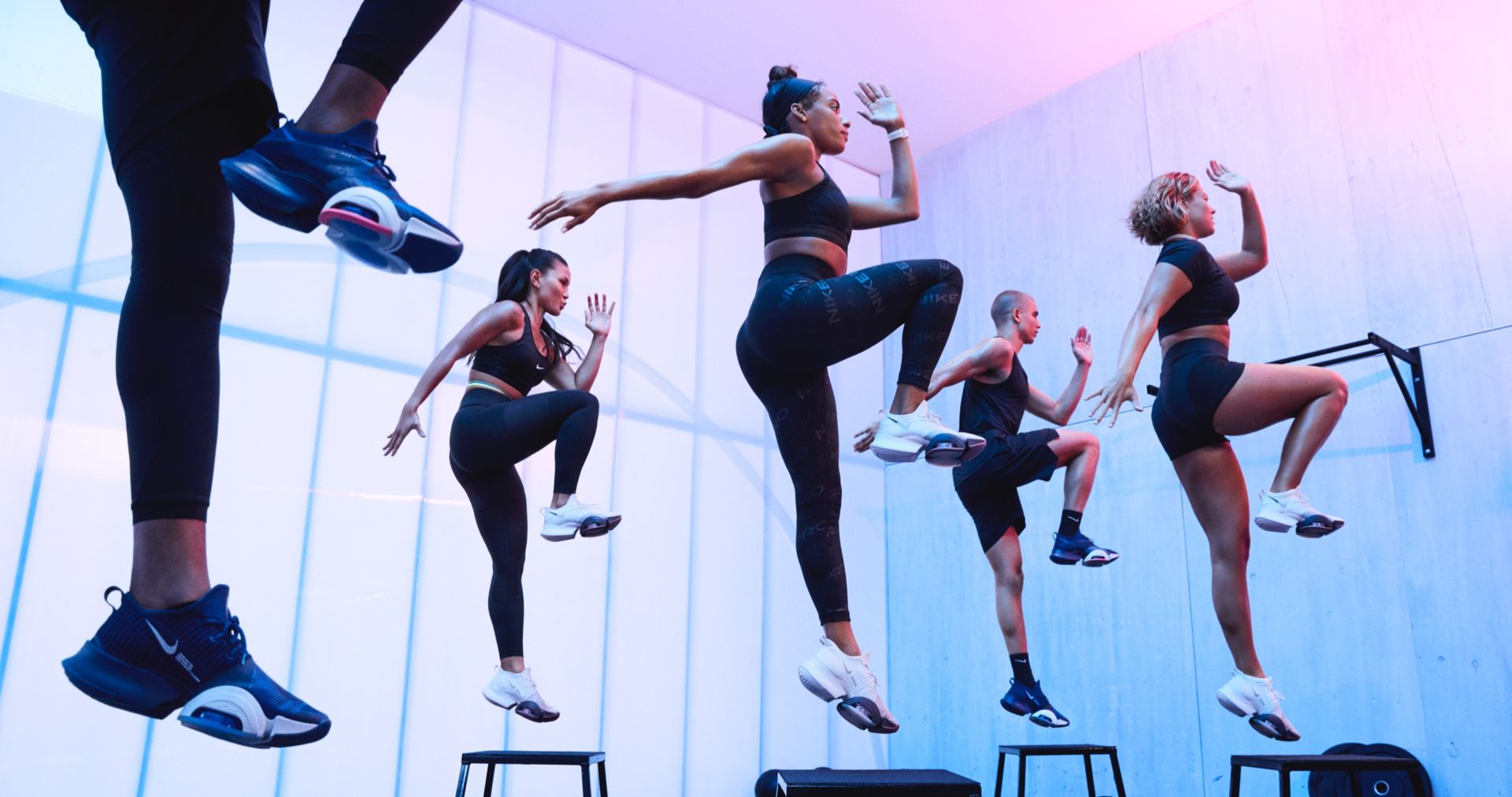 Stopping Power
See those big arcs? They act as brake pads when you're cutting hard from side to side. And the mesh ribbing on the top helps keep your foot extra snug for moves like lateral bounds and lunges.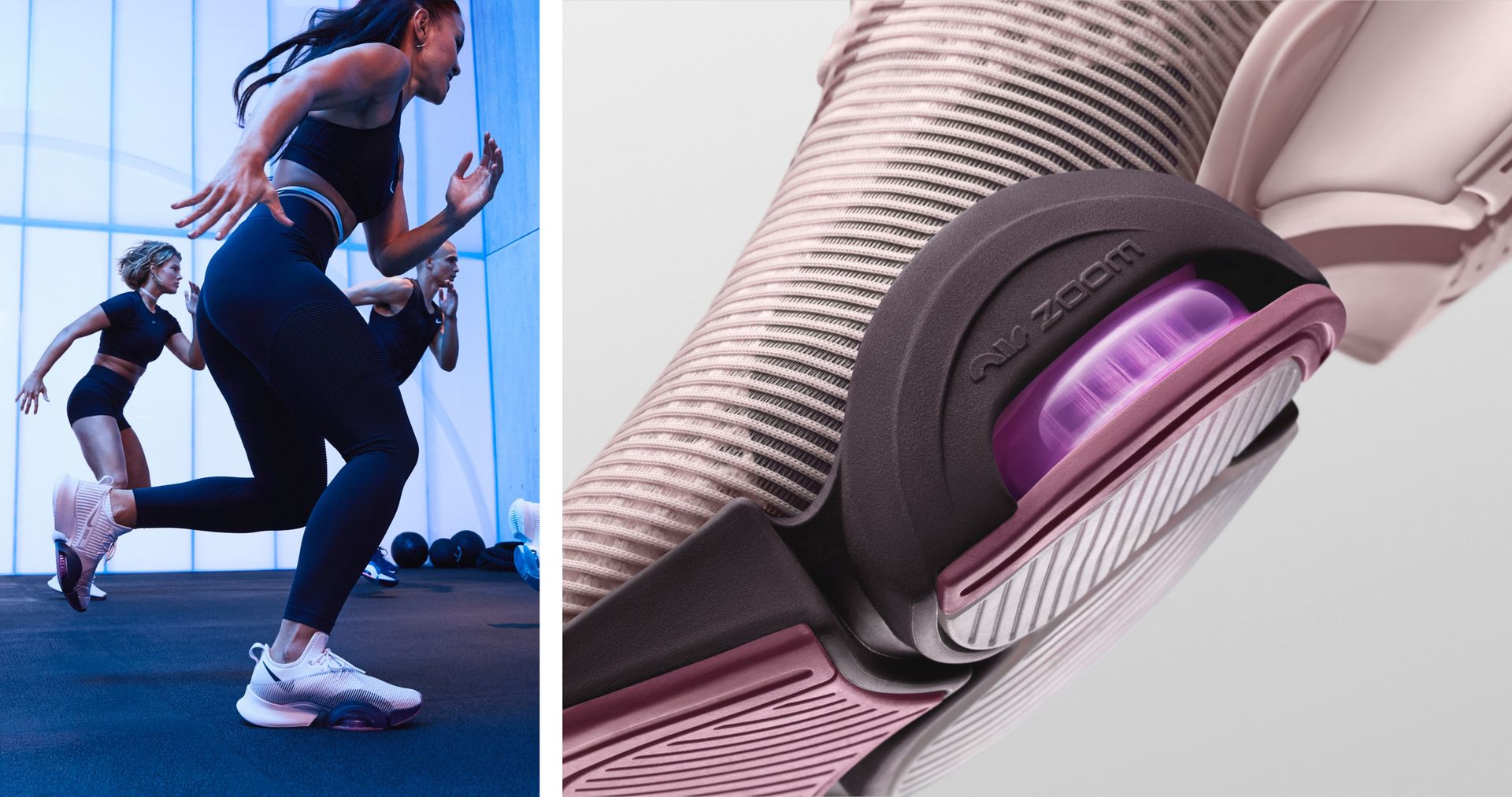 Flexible for Floor Work
Look under the shoe and you'll see a small split, right where your foot flexes. This "Burpee Break" lets your foot bend naturally—so you can plant your entire forefoot and drive fully into those mountain climbers or stay super stable while holding a plank.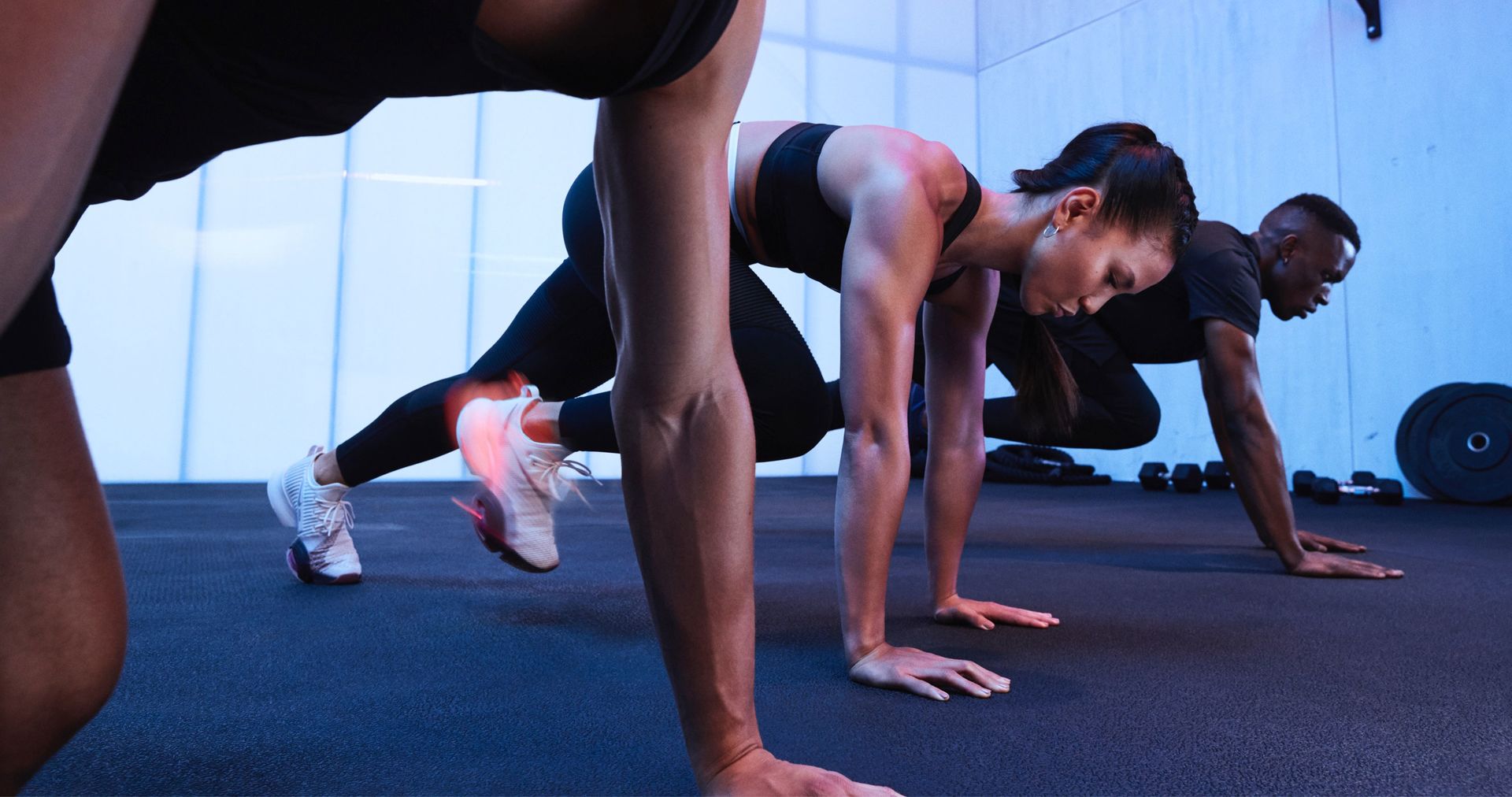 How the Nike Air Zoom SuperRep helps you pour it all into every class—and get more out of it? Hear From the Expert.