Cross Training
This intensive type of training requires a complex shoe which you will feel good in and which will provide you with sufficient support at the same time. That's why Reebok has developed the Nano X1, which is suitable for all Cross Training disciplines. A lightweight and flexible shoe with a durable sole that adapts to any obstacle and handles weightlifting, burpees and even rope climbing!
Top4Fitness tip: are you familiar with the world of Cross Training and does the name Rich Froning ring a bell? Then here is a shoe for you, Reebok Nano X1 Froning, which is designed directly by this admirable athlete. Try the new generation of popular Nano and train like a champion!
Reebok Nano X1 Froning shoes
Les Mills
A world-famous exercise that consists of several different programs. They differ in intensity and complexity. You choose which program is right for you. You will find strength, fitness or endurance exercises that are suitable for both beginners and advanced. Get the Reebok Nano X1 Les Mills, that are designed just for you! And what types of exercises are involved?
BODYPUMP® - a strength and endurance program in which you will really work
BODYATTACK® - active and fast program including squats, jumps and athletic movements
BODYCOMBAT® - cardio program containing elements of boxing and kickboxing, no contact
BODYBALANCE® - a calm yet flexible program that combines stretching, yoga and pilates
BODYJAM® - do you enjoy dancing? Try BODYJAM®, which will make you dance and have fun
CXWORX® - a 30 minute long (or short?) training focused on the abdominal and buttock muscles
GRIT® - a 30 minute long, high-intensity, interval training
LES MILLS TONE® - a strenght and conditioning program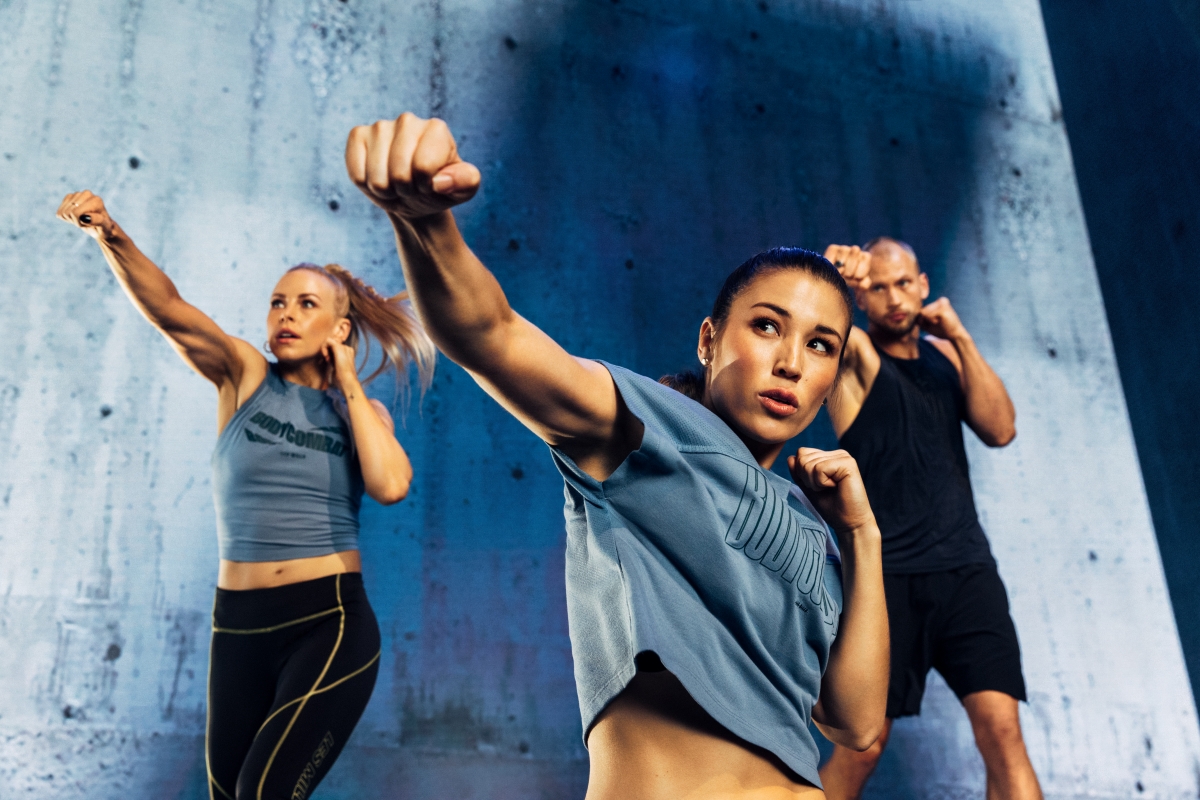 Les Mills - BODYCOMBAT® program
Gym
We recommend a shoe from the Reebok Flexagon series for visits to the gym. The comfortable MemoryTech foam inside the shoe ensures comfort and the light mesh surface guarantees breathability and air. The Reebok HIIT TR is a lightweight and breathable shoe which stimulates the climate inside and is ideal for group lessons and high-intensity exercises (HIIT). Step out of the comfort zone in a comfortable shoe!
Weightlifting
Even the weightlifters will get their money's worth. The Reebok Legacy Lifter II shoe offers stability and support thanks to the raised heel, which is indispensable when lifting heavy weights. The rubber sole keeps you moving and the Exoframe technology fastens your heel perfectly.
Running
Wondering what running shoes to buy and you run mostly on harder surfaces? We have the perfect choice for you! Thanks to Reebok Floatride Energy 3.0 Adventure, you'll be faster than ever. The neutral tread, the solid carbon rubber sole and the foam midsole will give you comfort every step.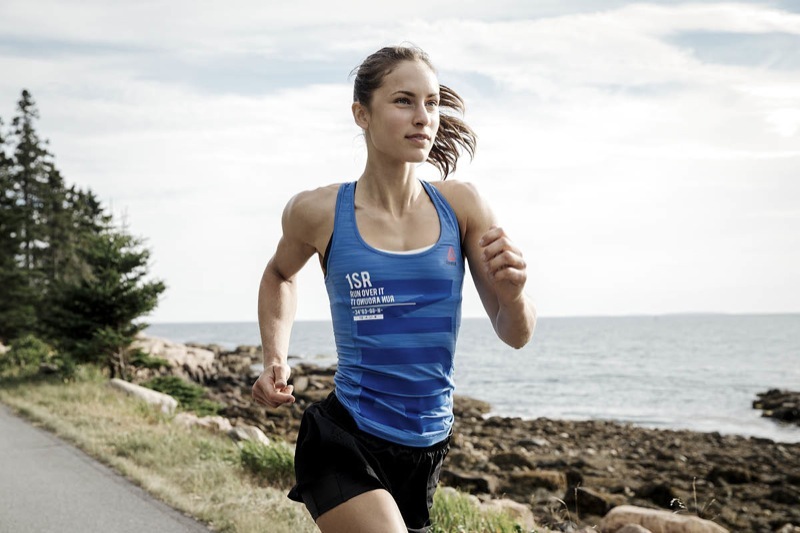 For hard surface runs, choose Reebok Floatride Energy 3.0 Adventure
Free time
Sneakers and streetwear is something Reebok really knows how to do. The Reebok Classic leisure collection combines minimalism, comfort and style. You will find several models to choose from, depending on your preferences. From white classics to original limited editions.
Whatever sport you're preparing for, Reebok is ready to take your performance a step further. It has been a favorite in the sports world for several years. He has earned his place among both professional athletes and people who play sports as a hobby. It doesn't discriminate, because everyone deserves to work to the fullest!