The spartan race combines various interesting aspects - you will enjoy running in the field and in the water, you will crawl through the mud, climb ropes, climb over obstacles, swing on monkey bars, or even throw a javelin. How should you equip yourself? Let's analyze 4 basic necessities in detail:
Trail shoes
Functional clothing
Underwear
Accessories and equipment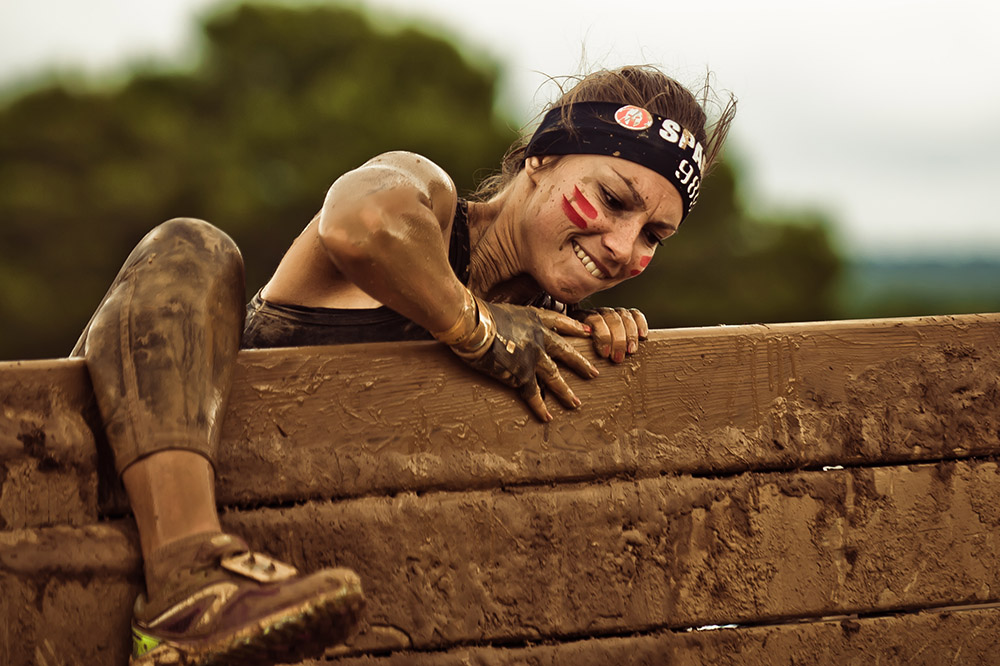 1. The right shoe is the foundation
And with Spartan, that's twice as true. Running on uneven, hilly, and slippery terrain requires a stable and durable shoe that will support you. Don't take your Gore-Tex shoes, they keep the water inside and you definitely don't want any extra weight on you. Choose light trail shoes with a grip, ideally a larger number, so that your foot has enough space.
2. Clothes for the race
The days when the oldest clothes in the closet were taken to an obstacle race full of mud are long gone. These clothes were mostly made of cotton and this is the least suitable material. It will always depend on the weather, but the main aspects of Spartan clothing are:
functionality, breathability, and comfort
If you follow this holy trinity, you can not go wrong. Combine pieces that are elastic and on the tighter side - a functional T-shirt or tank top, shorts or functional leggings. The so-called biker shorts - tight, longer shorts, which prevent skin friction between the thighs are also popular.
In cold weather, take a light windbreaker or wear a functional long-sleeved T-shirt under a short-sleeved T-shirt. Don't worry, you won't be cold because you'll warm up during the race or while doing burpees, which is a punishment for an unfulfilled obstacle. Here applies "less is more" - many layers of wet, and God forbid cotton clothes would do more harm than good.
Women's running clothes Men's running clothes
Top4Fitness TIP: equip yourself with a special Craft Spartan collection for the race, in which you'll find functional race clothing, a trail racing shoe, or comfortable pieces for casual wear.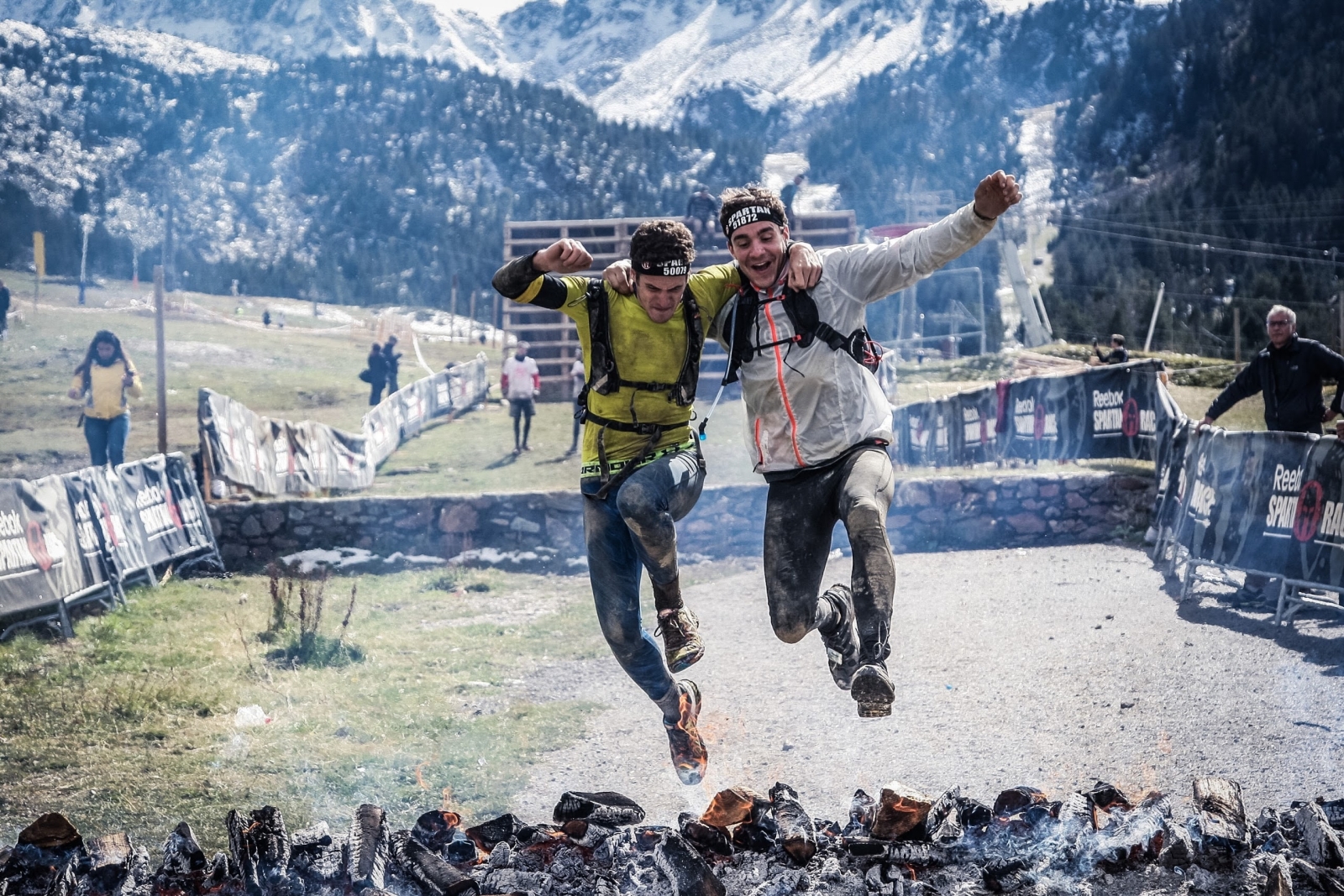 3. Underwear
A very important part of clothing, which is paradoxically often forgotten. In most cases, mud with water awaits you a few hundred meters after the start, so running in wet clothes is a given. Equip yourself with functional underwear for the body (not cotton!), Which keeps its' shape even after soaking and will not restrict you anywhere.
The right choice of socks is also important. This is also true here - no cotton! Choose functional running socks or compression socks that effectively absorb shocks while running. But be careful here, not all runners are comfortable with compressors, so we recommend testing before the race, during training.
4. Accessories and equipment
Do you have basic things like running shoes, clothes, and underwear ready? Then, we have the equipment for you, which you will appreciate during the race.
Camelback - there are usually refreshments on the track, but on longer tracks (Super, Beast), it is good to take a camelback. You will have fluids with you and you can also fit a small snack to replenish your energy.
Headband - you get one super-spartan with a starting number, but some prefer a classic running headband underneath for better sweat drainage.
Gloves - they can help you overcome obstacles or carry loads. The best ones are really the cheap gardening ones!
Cap/sunglasses - important protection from the sun and heat.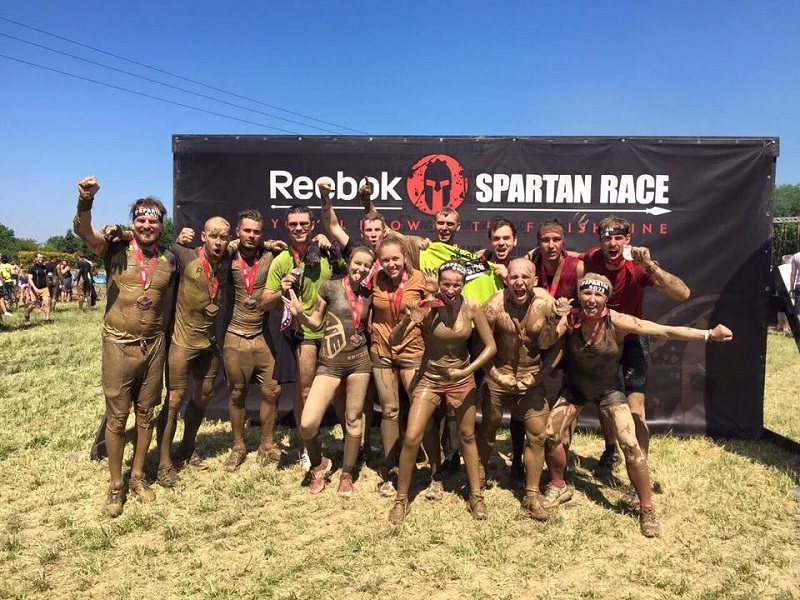 Spartan tips and tricks
What else can help you in the race and what to look for? Read the tips from Spartan Ambassador Sabči @sabinaherainova:
Watch your hair - barbed wire and hair are not best friends. Put it in a ponytail so you don't get stuck! Unraveling it is an extra obstacle.
Don't experiment - wear clothes and shoes that have been tested in advance. Definitely don't take the new shoes that you just bought. Blisters can appear, which can make the race quite uncomfortable.
Trim your toenails - the foot starts to stretch in the shoe after a few kilometers and there is nothing worse than your nails hitting the toe of the shoe. Especially while running!
Watch sweatband - if you plan to measure the mileage on your watch, drag a sweatband over it. It won't get covered in mud or get scratched.
Contact lenses - do not risk breaking prescription glasses. You'd better choose one-day contact lenses, so that you see every stone on the ground, enjoy the beautiful views, and don't get lost (yes, it happens too!).
You are set with your clothes so there is nothing left to do but start looking forward! The Spartan is not just an obstacle race, it is first and foremost an extraordinary sports experience. Come play sports, experience the unique atmosphere and soak up the energy of the Spartan community. EVERYONE can run it! Apply today and get to know the meaning of the motto: you will only understand at the finish line. AROO!
Kuba Šigut, personal trainer Fitness Clinic Znojmo
Co-author: Sabina Herainová
Get ready for the obstacle race with Top4Fitness: