Egg Spread with Spring Onion
Ingredients:
6 eggs
6 Tbls white yogurt
2 spring onions
1-2 tsp mustard
lemon juice
salt and pepper
chives for garnish
Directions:
Hard boil the eggs and allow to cool.
Mix chopped onion, sliced eggs, yogurt, mustard and lemon juice in a bowl.
Season with salt and pepper.
Best served on rye or wholemeal bread.
Don't forget to garnish with a little bit of chives.
TIP: Are you puzzled about how to boil eggs properly? Does it happen to you that your experiments end with an uncooked or boiled egg (gray color of the yolk)? This time, try to take the eggs out of the fridge for at least an hour before cooking. Bring the water in the pot to a boil first. Once it starts to boil, put the eggs in for 9 minutes. After boiling the eggs, cool them thoroughly with cold water and only then peel them. You will achieve beautifully boiled eggs.
---
Cheese Spread with Spring Onion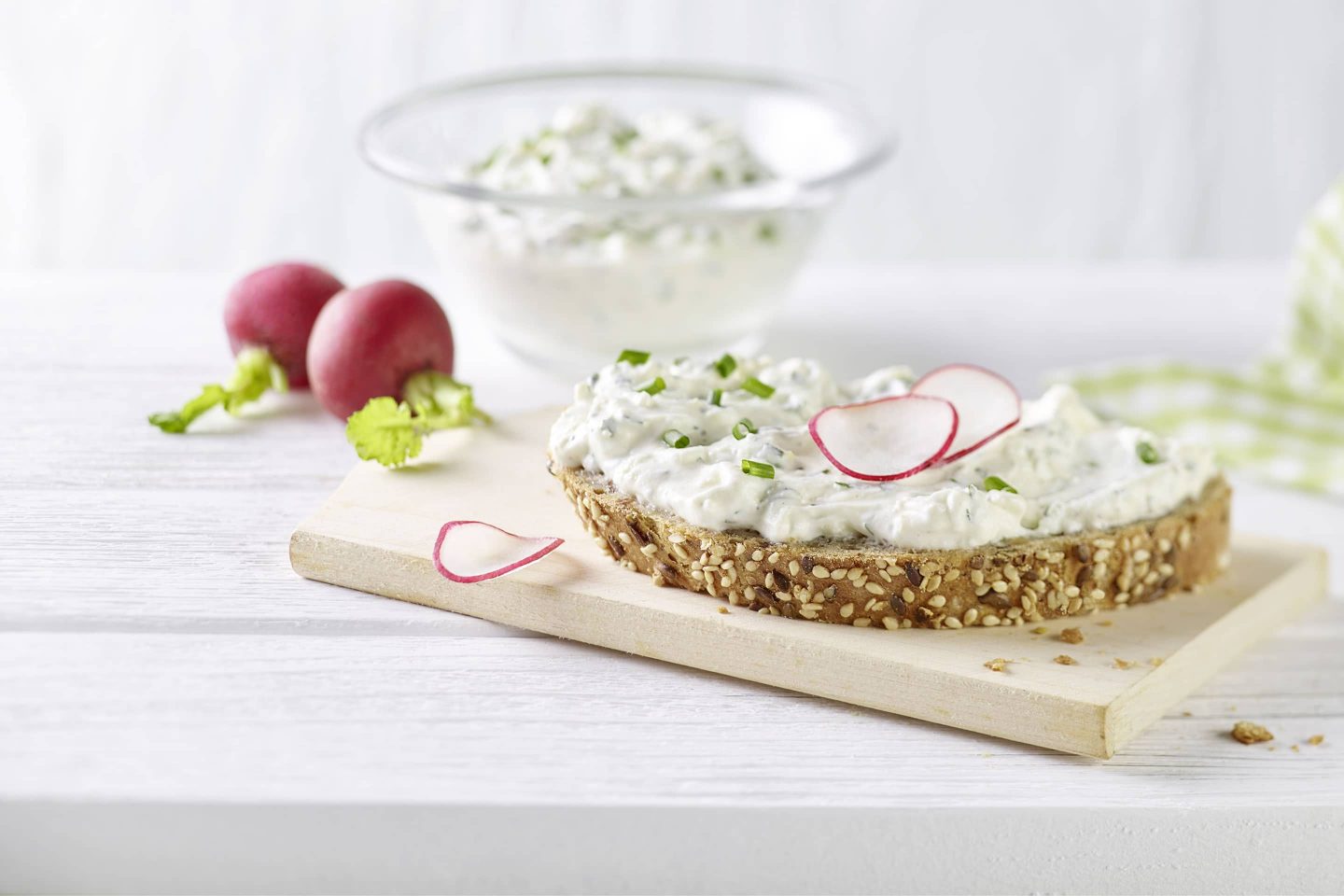 Ingredients:
250 g (1 pack) of semi-fat cottage cheese in a tray
4 Tbls sour cream
4 pcs spring onion
salt and pepper to taste
Directions:
Mix the chopped onion with cottage cheese and sour cream
Season with salt and pepper
Serve on toasted bread
TIP: If you want to make the spread special, add radishes - a typical spring vegetable. Radishes give the spread a smirk.
---
Spring Spread for Sandwiches
A celebration or visit is coming and you don't know what to offer incoming guests? Would you like to make sandwiches, but in a healthier version? No problem, this recipe is right for you.
Ingredients:
1 package of cottage cheese
Fresh chives for taste
Salt and pepper to taste
Directions:
Mix cottage cheese with chopped chives.
Season with salt and pepper.
Spread on a dark baguette. Garnish with ham, cheese, egg, tomato, pepper and parsley.
There is an excellent healthy sandwich that will excite visitors. Spring cottage cheese spread will find its place at every celebration. Even loyal supporters of the delicatessen salad will enjoy sweeter sandwiches.
Spreads don't have to be a fat calorie bomb at all, just replace mayonnaise with butter for a healthier version. What spread did you enjoy the most?