CrossFit Open 2019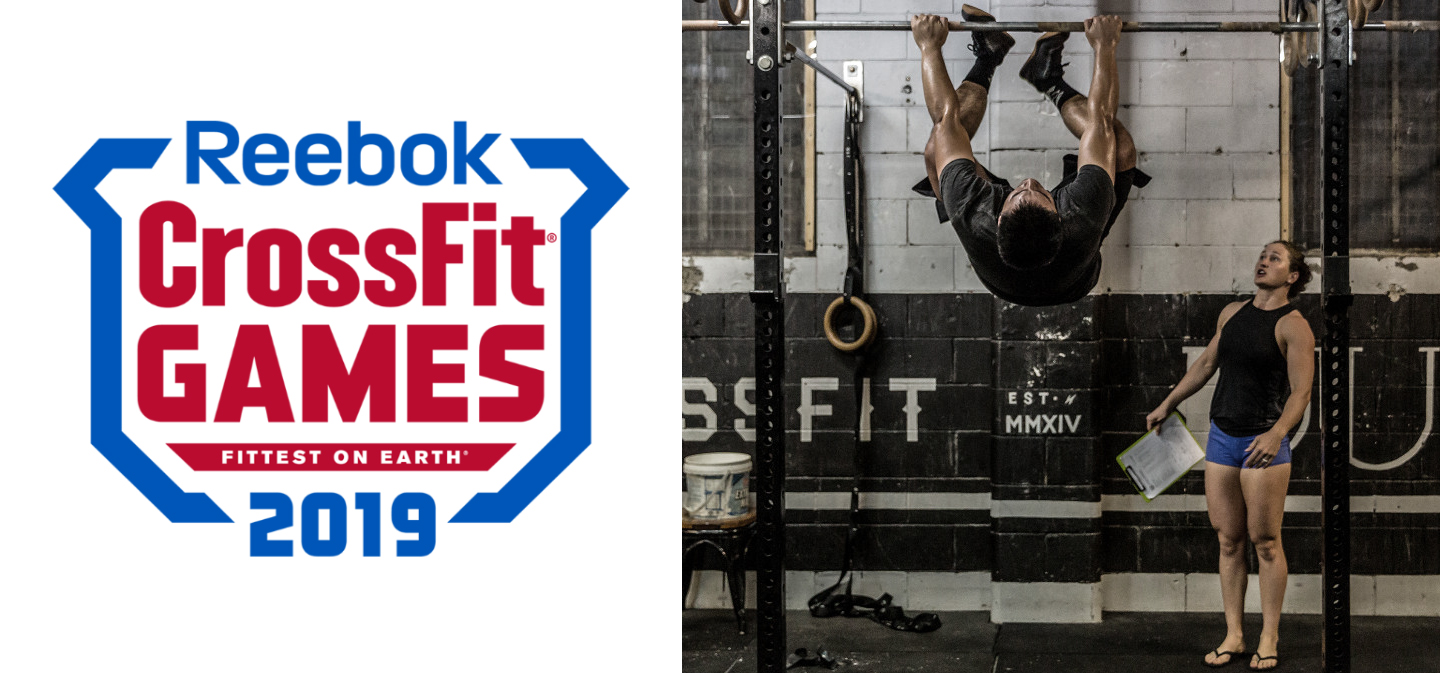 Image source: Crossfit Games
CrossFit Open is such a holiday for all CrossFitters. It's an online qualification for the CrossFit Games. What are the challenges of CrossFit Open? And how exactly did the 2019 Open look like?
What is CrossFit Open
Every established sport has its own World Championship, a competition in which the best athletes come together to measure and compare their strength. The CrossFit World Championship are the CrossFit Games.
Because CrossFit is a widespread sport and hundreds of thousands of athletes try to qualify for the CrossFit Games every year, qualifications are conducted online over several workouts. There are five workouts, all of which are designed to test athletes' versatility, as well as all their skills, abilities and modalities. Each week, one workout is announced, usually on Thursday night, and then athletes until the next announcement to practice, shoot and upload their results to the web. In order to prevent fraud, workouts must be done under the supervision of a certified referee or the whole workout must be recorded on video according to specific guidelines. The results of the individual workouts determine overall ranking and after the five-week Open the best male and female athletes from each country and the top twenty athletes overall continue on to the CrossFit Games.
But the CrossFit Open is not just a mere qualification. It's a big event for all CrossFitters, even for non-competitors. Workouts are often included in the lessons and programming of most CrossFit boxes, they all passionately discuss and rehearse them, and if you talk to a CrossFitter during the Open, you will hear a lot about indispensable workouts, torn hands and muscle-ups.
CrossFit offers you the ability to practice try the CrossFit Open in a scaled form, i.e. a variant with simplified workouts containing less demanding exercises for beginners. As a result, almost everyone can participate in the Open, not just elite athletes with ambitions for the CrossFit Games.
Why to participate in the CrossFit Open
If you have been doing CrossFit for some time, you should definitely participate in the Open. The registration costs $20 and allows you to compare your current form with athletes from all around the world. You will find out what your strengths are and what you should work on. There are two registration categories RX (main category, includes heavier CrossFit exercises such as muscle-ups, chest to bar chin-ups, heavier weights) and scaled (categories for CrossFit beginners, all challenging exercises are simplified and weights are lighter).
Even if you do not want to participate officially and have results posted somewhere, doing the Open workout is still a good idea. They are really diverse and designed in an interesting way.
CrossFit Open 2019
As every year, this year's Open contained five workouts, lasting five weeks, the start of the registration was January 10th, the first workout was announced on February 21st, and the last one on March 21st.
Workout 19.1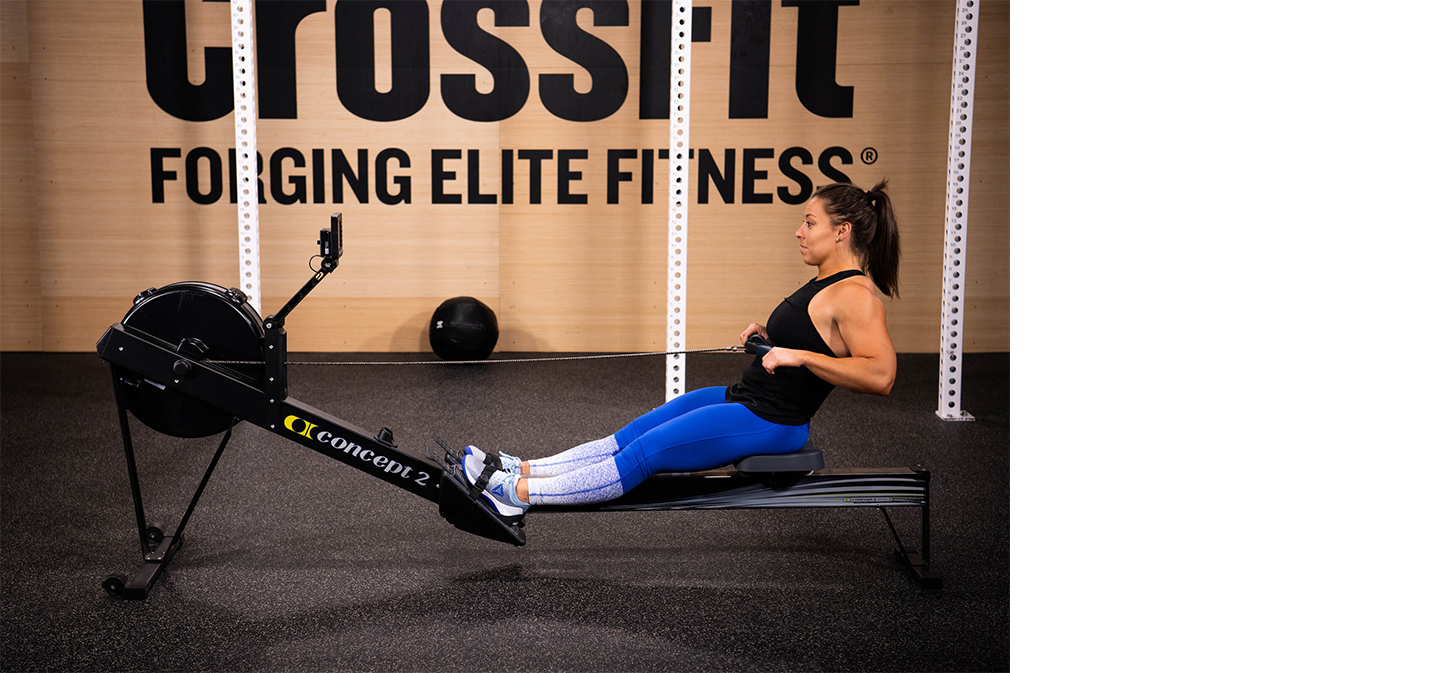 Image source: https://games.crossfit.com/
Complete as many rounds as possible in 15 minutes of:
19 wall-ball shoots
19-cal. Row
Thus, the workout lasts 15 minutes and the athlete's task is to repeat 19 times wall ball as often as possible over a long period of time and row 19 calories. In the 15th minute, the time is stopped and the number of rounds and repetitions that the athlete has completed before the time limit expires are recorded.
Workout 19.2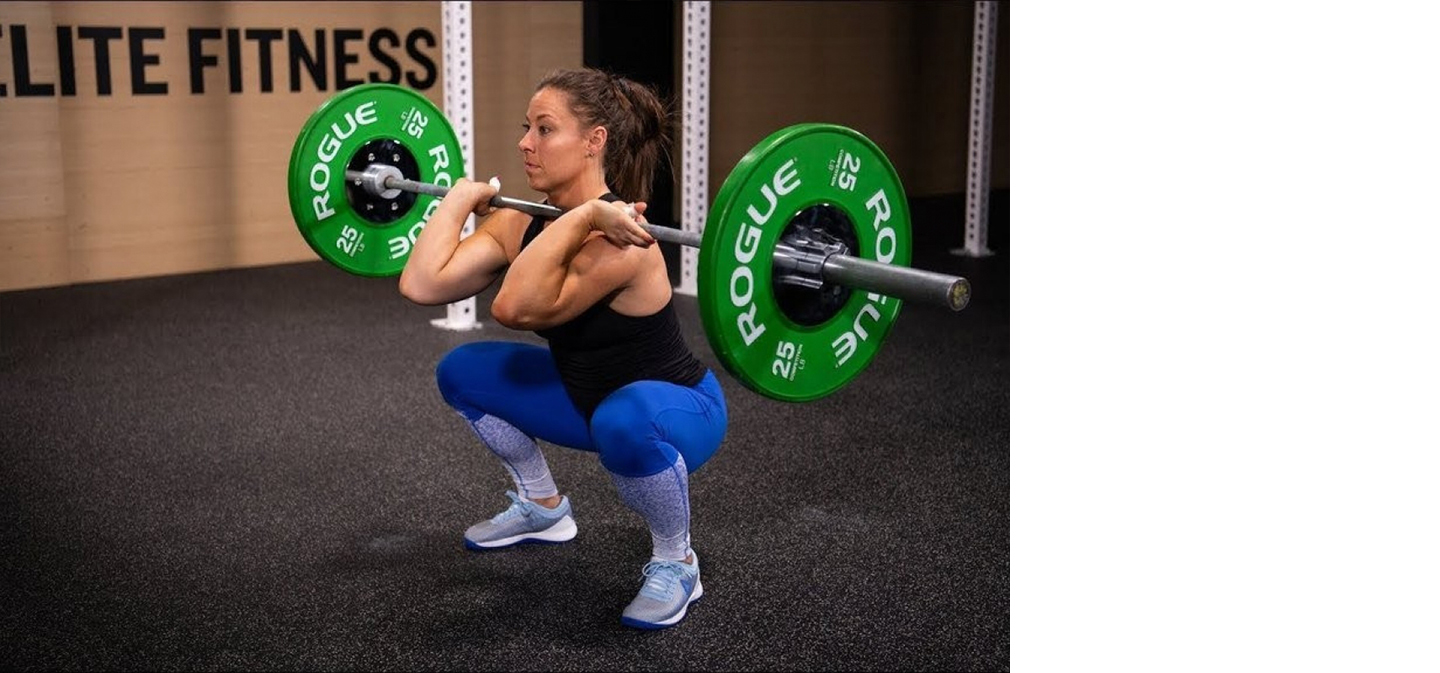 image source: https://games.crossfit.com/
Beginning on an 8-minute clock, complete as many reps as possible of:
25 toes-to-bars
50 double-unders
15 squat cleans, 135 lb.
25 toes-to-bars
50 double-unders
13 squat cleans, 185 lb.
If completed before 8 minutes, add 4 minutes to the clock and proceed to:
25 toes-to-bars
50 double-unders
11 squat cleans, 225 lb.
If completed before 12 minutes, add 4 minutes to the clock and proceed to:
25 toes-to-bars
50 double-unders
9 squat cleans, 275 lb.
If completed before 16 minutes, add 4 minutes to the clock and proceed to:
25 toes-to-bars
50 double-unders
7 squat cleans, 315 lb.
Stop at 20 minutes.
The exercises in this workout were toes-to-bars, double-unders, squat cleans. In a given period of time, it was always necessary to do 25 toes-to-bars, 50 double-unders and a prescribed number of squat cleans. For squat cleans, the number of repetitions went down and weight increased. If the athlete missed the set in a given time cap, he counted the number of repetitions to that time. If he did, he added another 4 minutes and continued with the next lineup.
Workout 19.3

Image source: https://games.crossfit.com/
For time:
200-ft. dumbbell overhead lunge
50 dumbbell box step-ups
50 strict handstand push-ups
200-ft. handstand walk
Time cap: 10 minutes
Workout number three was very devastating for the thighs and shoulders. A beautiful walk of 60 meters of lunges with a one-handed barbell overhead was followed by 50 ascents to the box also with a one-handed barbell. The second part of the workout was focused on gymnastics. 50 HSPU (hand-stand push-ups) and immediately 60 meters of handstand walk. There was a strict time limit of 10 minutes for the entire workout.
Workout 19.4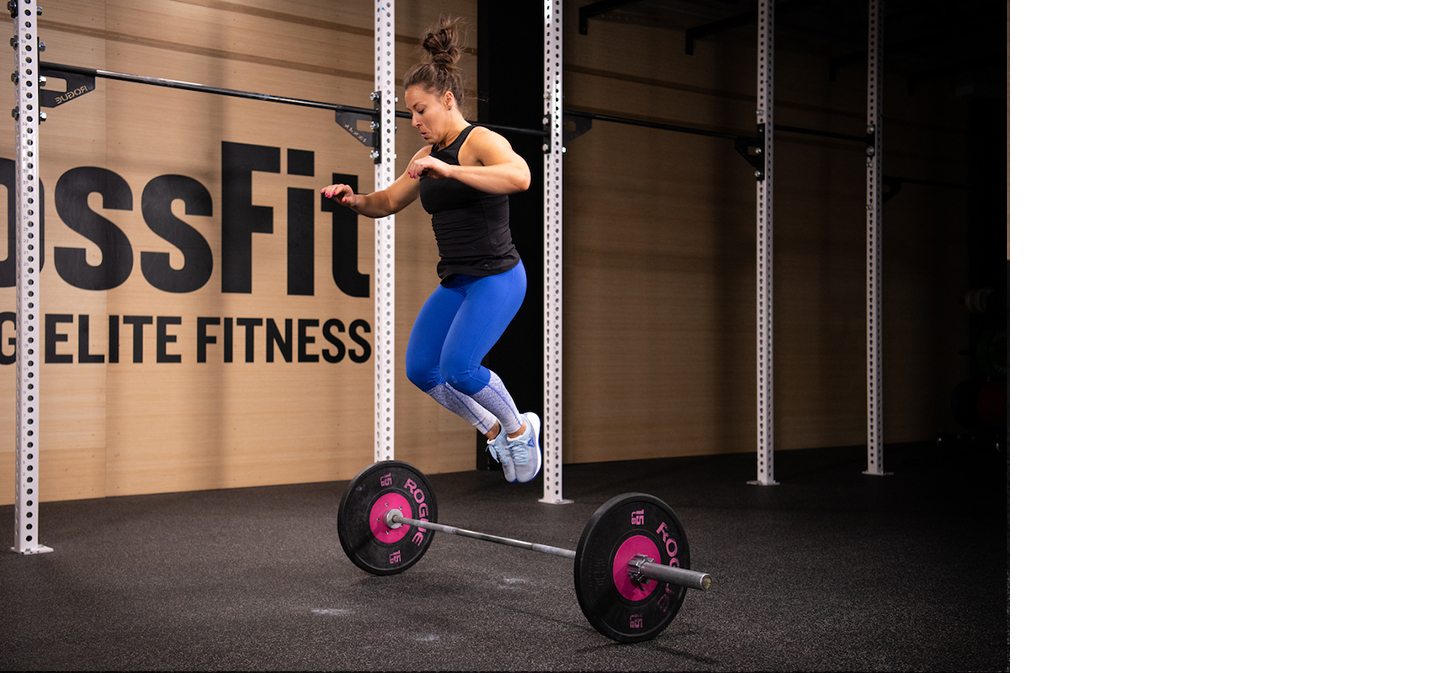 Image source: https://games.crossfit.com/
For total time:
3 rounds of:
10 snatches
12 bar-facing burpees
Then, rest 3 minutes before continuing with:
3 rounds of:
10 bar muscle-ups
12 bar-facing burpees
Time cap: 12 minutes
The fourth workout was composed of two parts separated by a three-minute pause, with the total time of completion of both parts being counted as the score. In the first part, the athletes did three rounds of ten snatches (the movement in which we get the bar from the ground above the head in one move) and twelve Burpees with a jump over the bar. After these three rounds, they could recover for three minutes, and for the rest of the time, three rounds of ten muscle-ups (on the horizontal bar, hanging into a bolster) and again twelve Burpees with a jump over the bar. The workout ended after twelve minutes.
Workout 19.5
Image source: https://games.crossfit.com/
33-27-21-15-9 reps for time of:
Thrusters
Chest-to-bar pull-ups
Time cap: 20 minutes
It wouldn't be the CrossFit Open if there weren't thrusters (a combination of a front squat and an expression with a bar). This year they were in a favorite combination with pull-ups. It was not enough to get the chin over the horizontal bar, to acknowledge repetition it was necessary to touch the horizontal bar with the chest. The workout was in the form of an ascending pyramid from 33 to 9 repetitions of both exercises and it was necessary to manage it within twenty minutes.
Results of CrossFit Open 2019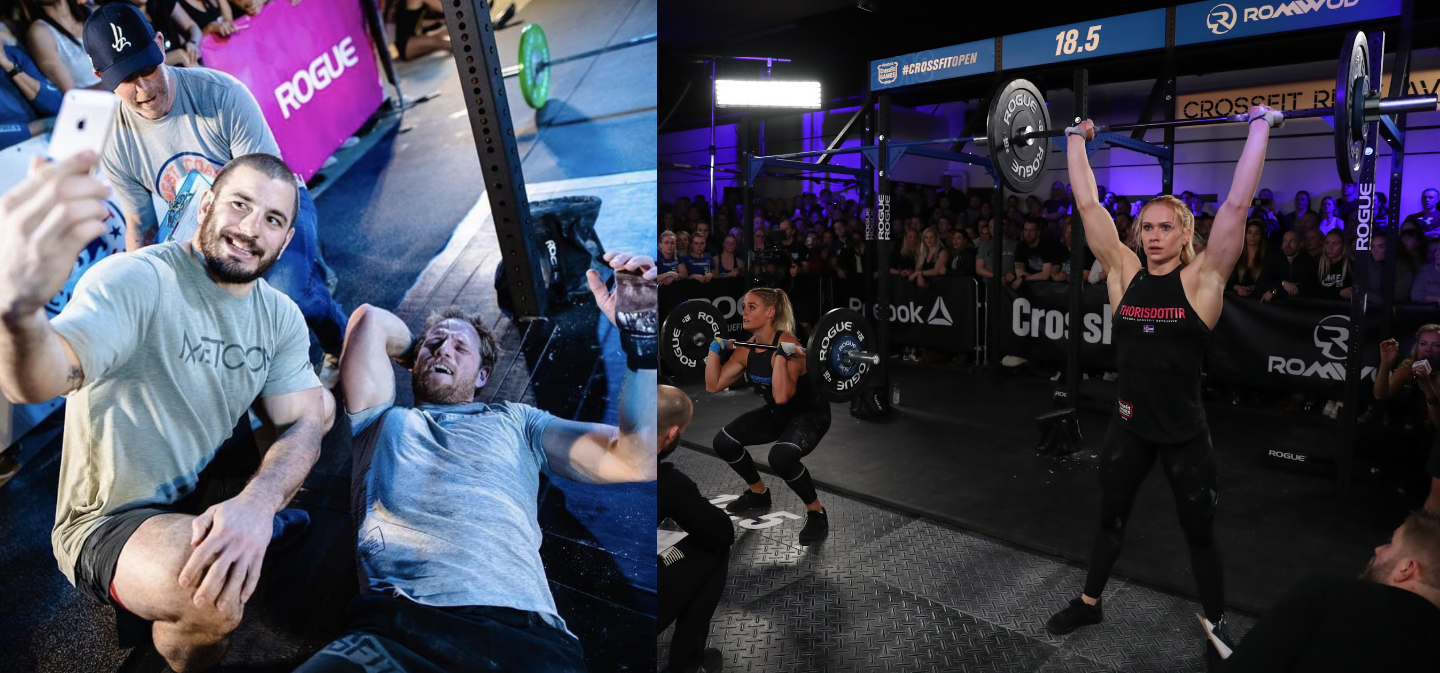 Image source: Instagram & Crossfit Games
The overall winner in the men's category was Mathew Fraser from the United States, who won two workouts alone and won nine points overall over Lefteris Theofanidis from Greece. Björvin Karl Gudmundsson of Iceland placed third.
The women's category was dominated by Sara Sigmundsdottir, an Icelander who beat Annie Thorisdottir (also from Iceland) with 32 points. Third place went to Norwegian Kristin Holte.
From the Czech athletes, David Stroupek and Soňa Karásková will be the first to play the Games in the men's and women's categories. Soňa clearly dominated Czech women and won all five workshops. The home gym of both Soňa and David is CrossFit With Us.
If you want to cheer on the Czech competitors, CrossFit Games 2019 will take place during the summer (end of July – start of August) and like every year, it will be available to watch live and recorded online every day.
Author of the article: Andrea Skolková