Whether you do recreational (or professional) sports, exercise in the gym, sit most of the day, you can''t avoid stiffness and muscle soreness from time to time. So how can you relax & stretch stiffened muscles and become your own masseur?
With the TriggerPoint brand, you will move and feel better.
What Is Trigger Point?
Trigger points are simply points in the muscles in which the usual ability of contraction and relaxation has been interrupted. It is a painful nodule, which can cause limited mobility in the joint, muscle pain during exercising and even during relaxing, or transmitted pain (pain of adjacent muscles and joints, back, head, etc.).
How to prevent stiff muscles? WIth proper warm-up, thought-out training and especially quality post-workout relaxation and regeneration.
TriggerPoint brand is the ideal partner. It is a brand that developed automassage tools that mimic the touch of a therapist's' hand. Their tools are for individuals of all ages, heights, weights, fitness and strength. In their words, the products can improve the life and mobility of absolutely everyone.
Automassage is one of the myofascial techniques that solves the stiffening of muscles and fascias (ligaments). It can also be mildly painful, but it relieves and eliminates acute and chronic problems, whether you suffer from muscle pain, transmitted joint pain, or even problems with blood or lymphatic circulation, headaches, etc.
With TriggerPoint automassage tools, you can improve your performance, mobility, prevent injuries and pain, and speed up post-workout regeneration.
When to Use TriggerPoint
Before training - Massage stiff points from previous trainings, and focus on your problem areas.
After training - Focus mainly on the muscle parts trained.
During the day - At any time during the day, you can massage stiff points or trigger points that bother you chronically. If your daily regimen allows it, even just a few minutes, massage windows during the day are great. You will do something for your muscles and you also loosen yourself up.
Who Should Use TriggerPoint Tools?
Absolutely everyone. Whether you are an athlete, a student, a busy manager or a pensioner suffering from back pain, automassage will help you improve your quality of life.
Automassage Tools
What type of tools exists? And which are the best for you?
Massage Guns
The massage gun is the ideal choice for anyone who wants to give their body the best care. Thanks to four selectable speeds, a universal massage head and optimization for use on a wide range of muscle groups, it is one of the most versatile tools. Anyone who has tried a massage pistol praises the almost immediate relaxation of muscles and significantly better regeneration. The gun has a rechargeable battery, lasts up to two hours of continuous massage on a single charge and is not noisy. Because of this, you can massage yourself while watching a movie, or really anytime you need. Due to the compactness of the pistol and the battery life, you can take it anywhere: competitions, the gym, the summer house, etc. The advantage of the gun is the direct action on one point, imitating the action of the physiotherapist's finger.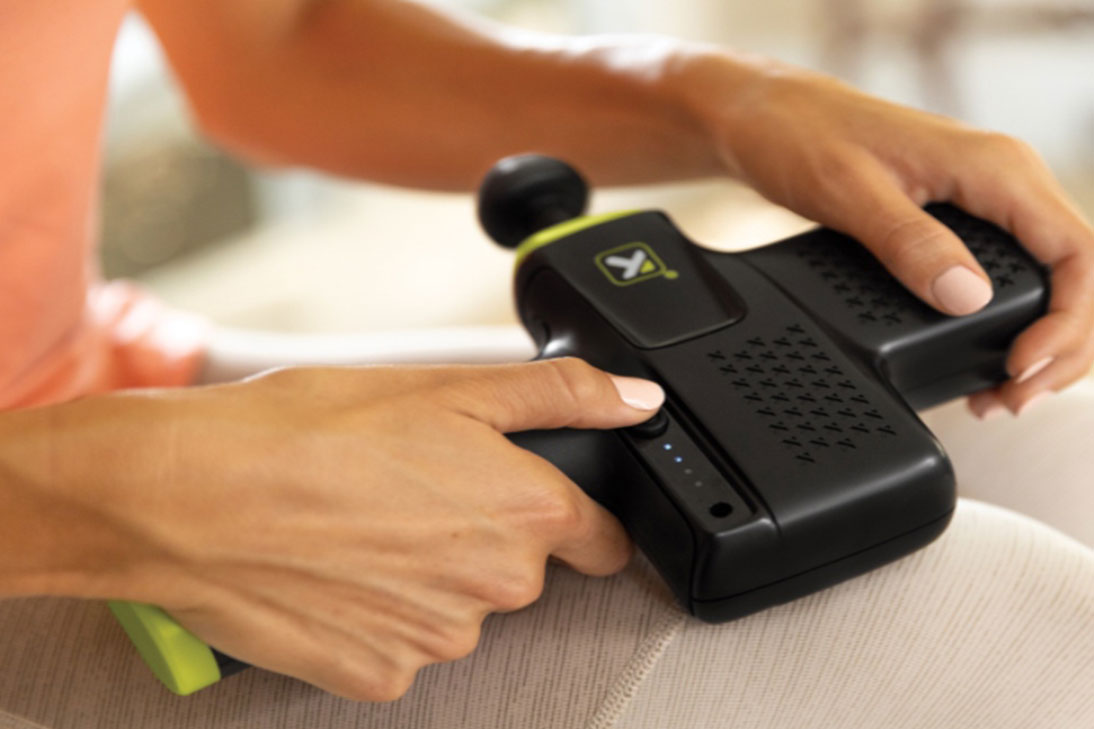 Foam Rollers
You can find rollers in every fitness centre or gym. Foam rolling is a great alternative to pre-workout loosening up of stiff areas in the muscles and post-workout stretching. Thanks to the protrusions on the firm but soft surface of the roller, you target stiff spots in myofascial tissue and thus help prevent injuries and muscle strain (in the case of pre-workout massage), or speed up regeneration and prevent muscle soreness (in the case of post-workout rolling). They are great for massaging the quads, hamstrings, back or calves. The advantage of the roller is the price and easy portability. You can use it not only for mobility, but also for core training.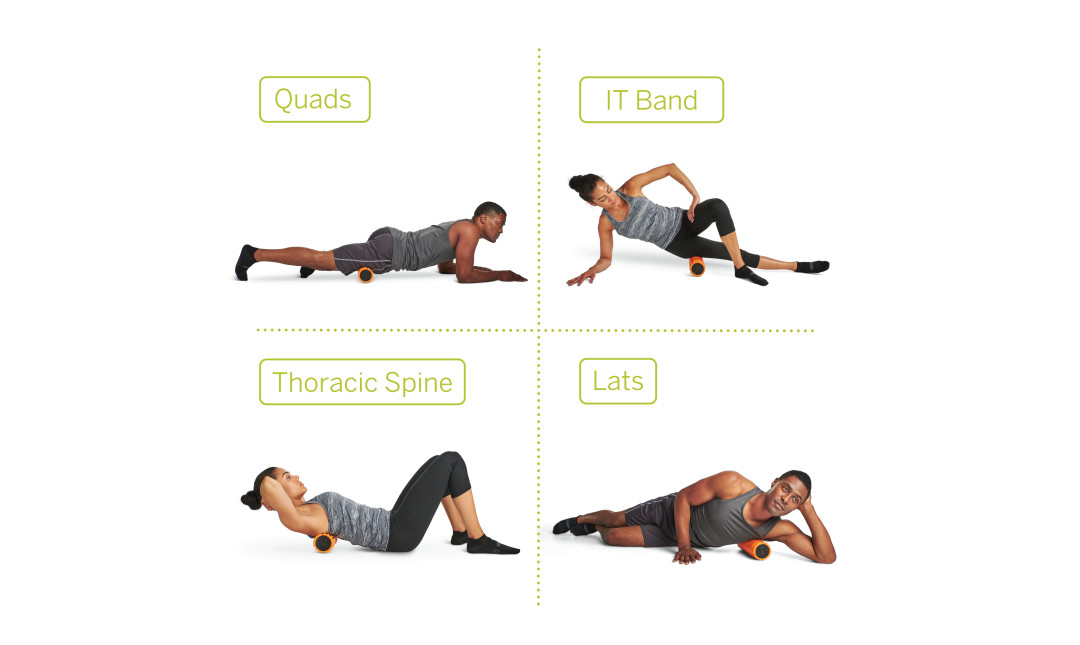 If you want to use the roller to massage the whole body, choose Trigger Point Grid 1.0,
an option for the hard to please. Leave nothing to chance with Trigger Point Grid Vibe Plus. It offers 4 vibration frequencies that will move your regeneration a bit further. Most importantly, imagine how well you will feel after a massage complemented by pleasant vibrations.
Do you suffer from foot and forearm pain? The Trigger Point Nano is specifically for these hard to reach areas.
Hand Helds
The TriggerPoint STK X massage hand held can be used while sitting or standing to roll overloaded muscles. Thanks to the two handles, you can easily control the intensity of the massage.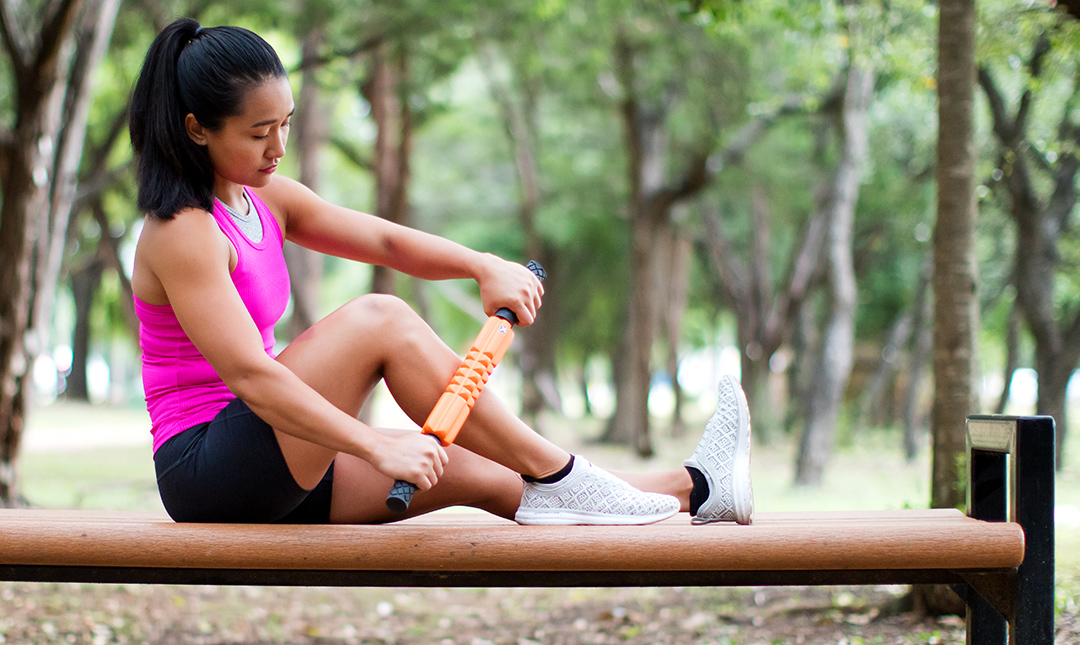 The TriggerPoint AcuCurve has three massage ends: a double massage ball on one side, and a solid drop on the other. This makes it easier to massage all stiff muscle points. The AcuLoop handle helps to apply the desired pressure and is easy to hold.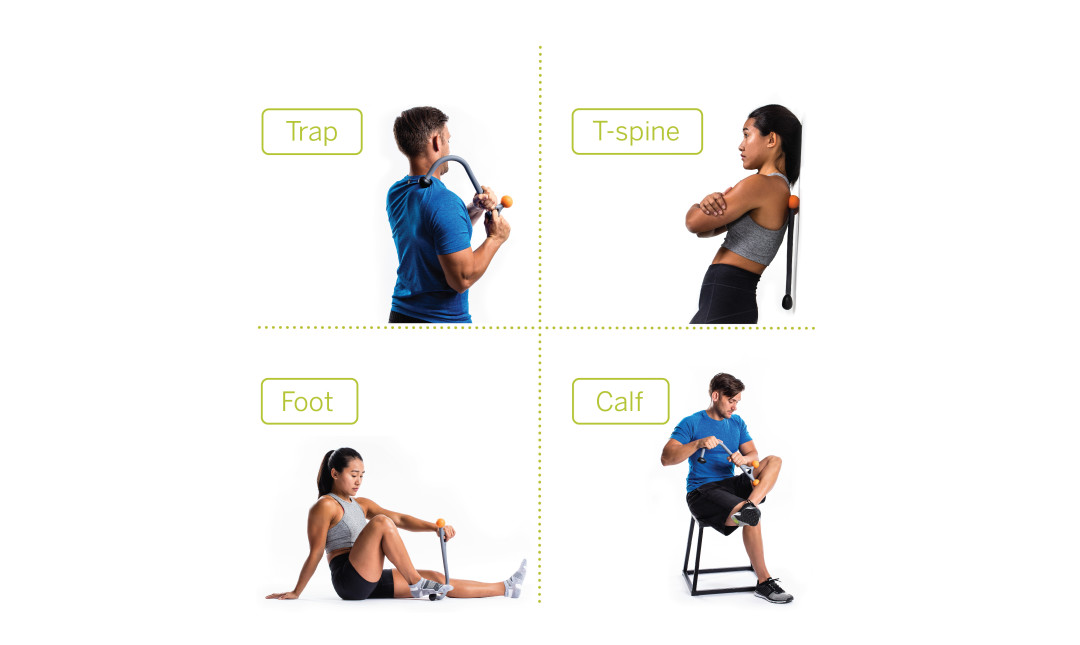 Massage Balls
With massage balls, unlike rollers or sticks, you can better target one specific trigger point. They are suitable for massaging the feet, palms, forearms, glute muscles, the muscles near the shoulder blades, etc.
Which one would do you like: a ball with protrusions or a ball with a smooth surface?
So, will you change your approach to mobilization and say goodbye to muscle stiffness and soreness?