Product number
BV2784-063
Dri-FIT
The technology of high-performance materials which quickly transports moisture from the body to the fabric surface. Athlete's so dry and comfortable.
Therma-FIT
Special materials that are having due to microscopic weaving fibers a multi-layered structure providing thermal insulation. This prevents the penetration of cold and wind in clothing.
Ask us whatever you want
We'll reply to your question the next working day at the latest.
Add question
---
We are happy that our products have good descriptions so nobody had to ask yet.
Added to cart:

Hooded sweatshirt Nike M NK THRMA FL HD PO GFX 2.2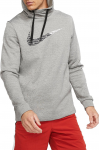 Buy products for additional 0 and get cheaper shipping. Buy products for another €150 and get free shipping